Created on the basis of KamAZ armored car "Typhoon" is presented at the "Day of Innovation" in the Southern Military District, reports
RIA News
message of the press service of the Southern Military District.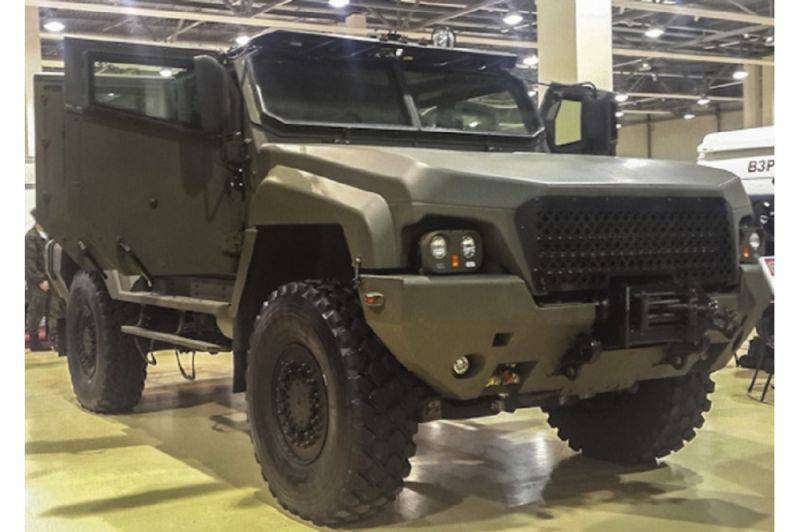 "This model is the younger brother of armored vehicles of the Typhoon family, which are in service with the special forces units of the Southern Military District. "Typhoon" can be used for the protection and maintenance of columns, sanitary transportation, engineering and radiation, chemical and biological intelligence. In addition, it can be used as a reconnaissance and command and staff vehicle, a fire support vehicle. Currently, the work on the armored car has been fully completed, "- told the press service.
The machine is equipped with a combined protection - ceramic armor, under which there is armor steel. The biaxial (4х4) KAMAZ-53949 has a total mass of more than 15 t, reaches a speed of up to 105 km / h.
Help Agency:
"Typhoon" is a family of armored vehicles with increased security. The family of armored vehicles is intended for the transportation of personnel, as well as for the installation of various target equipment or weapon systems. At its base, you can create communication vehicles, mobile artillery systems, truck cranes, transport-launch vehicles of unmanned aerial vehicles, tow trucks, excavators and other modifications. The family will serve as a single unified platform for the "light" brigades of the Ground Forces.