French President Francois Hollande criticized the initiative of the Polish leadership to strengthen NATO's military presence in the east of the European Union. Recall that the other day Polish President Andrzej Duda said that for the collective security of the EU, it is necessary to increase the strength of the military contingent of the North Atlantic Alliance on the eastern borders.
TASS
Quotes Hollande Dude's correspondence answer:
Poland is already a member of NATO, and it has its own rules of conduct. France has these rules of conduct, and we should not follow the logic of war, which today simply cannot be.
According to the French president, France today makes every effort to ensure that NATO works according to its charter, but does not embark on an escalation path.
Hollande reminded Doude that France is taking part in the collective exercises of the alliance, which take place, including in Poland, but "this should not be taken at all as a readiness of France for aggressive actions".
The head of France commented on the counter-terrorist operation of Russia in Syria. According to Hollande, Russia is "not an ally of France, but it can become one at any time." According to Francois Hollande, he talked with Vladimir Putin about coordinating further actions in Syria and joint attacks on the militants of the Islamic State. Reports about it
AFP
.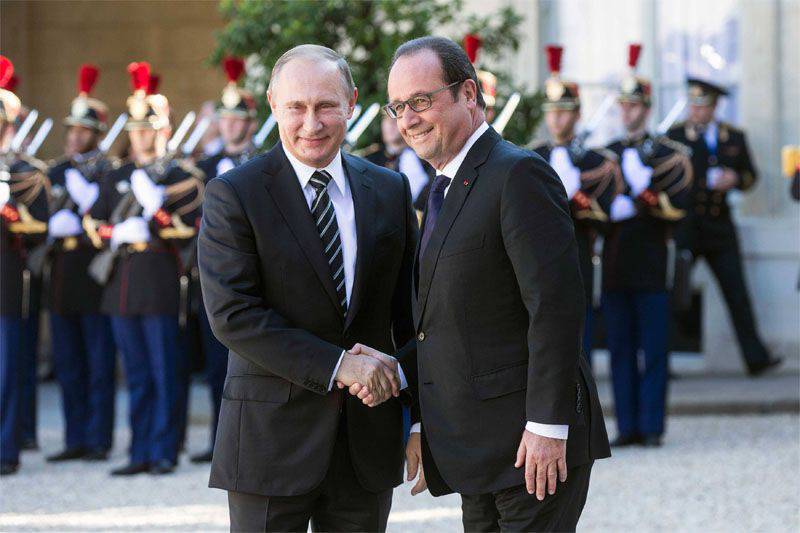 Hollande noted that "there are all possibilities for joint attacks" during the operation against ISIS.