The Foreign Policy publication writes that Russia is strengthening its influence in the Mediterranean region, taking advantage of the fact that the United States gathered to reorient the main vector to Southeast and East Asia. The publication writes that the Russian military operation in Syria and its cover from the sea by Russian warships should not be regarded solely as an attempt to preserve the current Syrian government, but should be considered "first and foremost an attempt to create US competition in the Mediterranean."
RIA News
leads the translation of a piece of material from
Foreign Policy
(the words belong to Jeff Mankoff, analyst of the Center for Strategic International Studies, USA):
Russia is increasingly focused on the eastern part of the Mediterranean, where it has strategic opportunities. There is a feeling that the US is leaving the region, and Russia, given its current position in Syria, can expand its military presence there.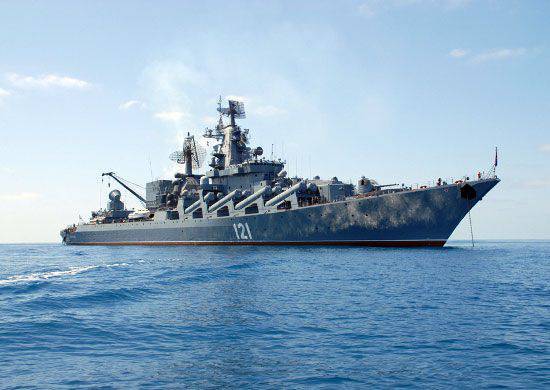 At the same time, Mankoff says that Russia's actions are also a consequence of the annexation of the Crimea.
Mancoff:
Strengthening the military presence in the Mediterranean is a means, not an end. For Russia, a presence in the region is very important, and it has already established contacts with the countries of the eastern Mediterranean.
It is noteworthy that Mr. Mankoff did not say a word about the main task of Russia in the region - the fight against international terrorism. Apparently, American experts do not see a particular problem in international terrorism as such, which once again suggests where the main support for igilov (and others) goons comes from.