US security adviser Jimmy Carter (presidency: 1977-1981) on security issues Zbigniew Brzezinski said that Russia should join the American anti-terrorist coalition operating in Syria. At the same time, Brzezinski's argument looks, to put it mildly, peculiar. According to the ex-politician and current political analyst, Russia's creation of its own anti-terrorist coalition "puts Washington's authority" in the Middle East under attack. Reports about it
Russia Today
.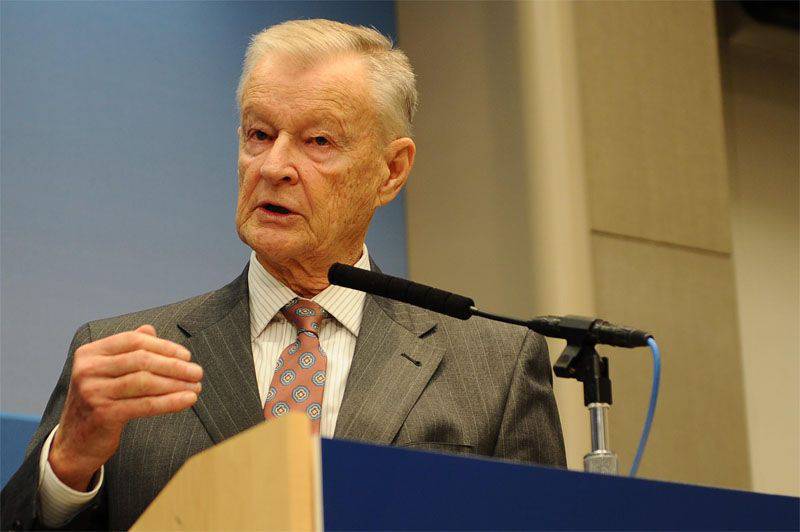 Brzezinski said that we can recall a number of examples when cooperation between Russia and the United States led to positive results. As an example, he cited an agreement on the Iranian nuclear program. And therefore, Brzezinski believes, Moscow must fully support the American initiatives on Syria.
Brzezinski:
Instead (of the support of the American coalition), Moscow prefers to carry out military intervention (in Syria), which passes without political and tactical cooperation with the States - the main foreign power, which is still making not very effective attempts to dislodge Bashar al-Assad. Russia has every right to support Mr Assad, if she so desires. But any repetition of events that have just occurred should lead to retaliatory measures by the United States.
That is, Brzezinski and is not going to hide the fact that the main goal of the US operation in Syria is the overthrow of Assad, and not the fight against terrorism. By the way, what kind of "response" the United States says Brzezinski? Does this mean that the United States is going to increase the volume of support for terrorists of all stripes operating on Syrian soil? ..