The head of the Pentagon Ashton Carter is annoyed that Moscow notified Washington of the upcoming operation in Syria too late, the actions of Russia to resolve the conflict themselves, in his opinion, are not on the "constructive path", reports
RIA News
.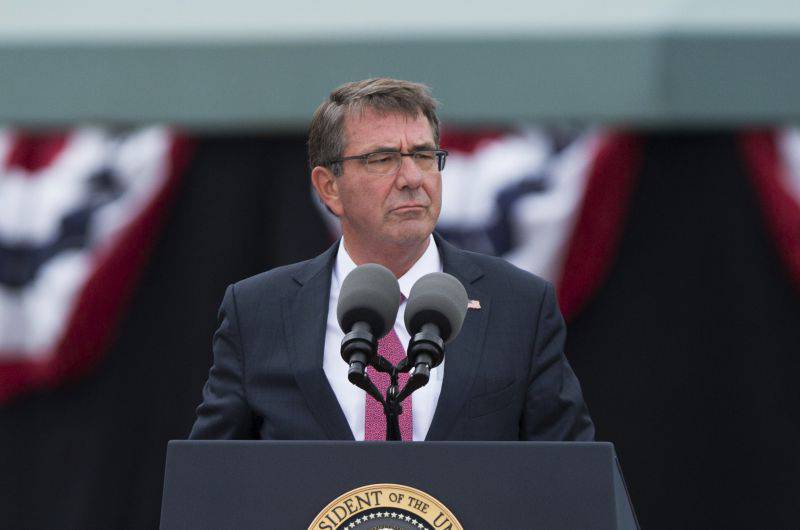 "This is not the behavior that we should expect"
- said Carter, commenting on reports that "Russia warned the United States an hour before striking in Syria"
Earlier, Sergei Lavrov said at the UN, Moscow promptly warned Washington about the start of a military operation in Syria and is "ready to continue to exchange information." By the way, the American side has confirmed this information.
Nevertheless, Carter noted that he expects "professional behavior from the Russian military, an indicator of which may be consultations between the departments of the two countries."
According to Carter, "Russia is beginning to understand the contradictory nature of its position on a settlement in Syria," since it is impossible to fight the IS and at the same time help Assad.
"Perhaps they (the RF) could make a constructive contribution, but they are not on this path, based on what they are doing now"
, - he said.
As for the United States, they, according to the head of the Pentagon, will continue their operations in Syria, despite the lack of agreement with the Russian Federation on coordination of actions.
"We intend to continue our air operations without any obstacles"
- declared Carter.