The Pacific Fleet has been replenished with the newest nuclear submarine "Alexander Nevsky" (955 "Borey" project), reports
RIA News
the message of the representative of the Ministry of Defense Igor Dygalo.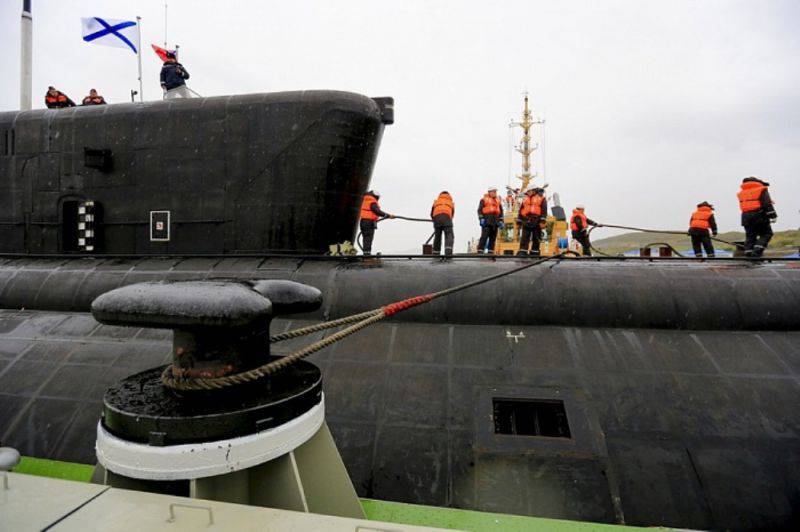 "September 30 at 17.00 Kamchatka time (08.00 Moscow time) the latest nuclear submarine missile carrier" Alexander Nevsky "(project 955," Borey ") having made the inter-naval transition from the North
fleet
to the Pacific, arrived at the permanent deployment point of the closed Vilyuchinsk in Kamchatka. The strategic component of the Submarine Force was replenished with the 4th generation nuclear strategic submarine. The Alexander Nevsky nuclear submarine has moored at the pier of modern basing infrastructure created in Kamchatka for new generation nuclear submarines, "said Dygalo.
He said that "the submarine at the pier was met by Admiral Viktor Chirkov, Commander-in-Chief of the Russian Navy, who received a report from Vasily Tankovid, commander of the Alexander Nevsky nuclear-powered submarine, on the completion of the arctic intersection from the North to the Pacific Fleet and congratulated the submariners on their arrival at a permanent base after successfully the seafaring task in northern latitudes 4,5 thousands of miles long ".