On the night of Wednesday 30 September in Kherson was powered low-explosive device. The explosion occurred at the door of the building, which houses the so-called "representative office of the President of Ukraine in the Autonomous Republic of Crimea."
"Ukrinform"
cites a statement by Natai Popovich, an official of this dubious organization, to put it mildly:
The explosion damaged the door of the premises of the representation. Inside did not come yet. Currently, law enforcement agencies are conducting the necessary investigative actions at the entrance to the office.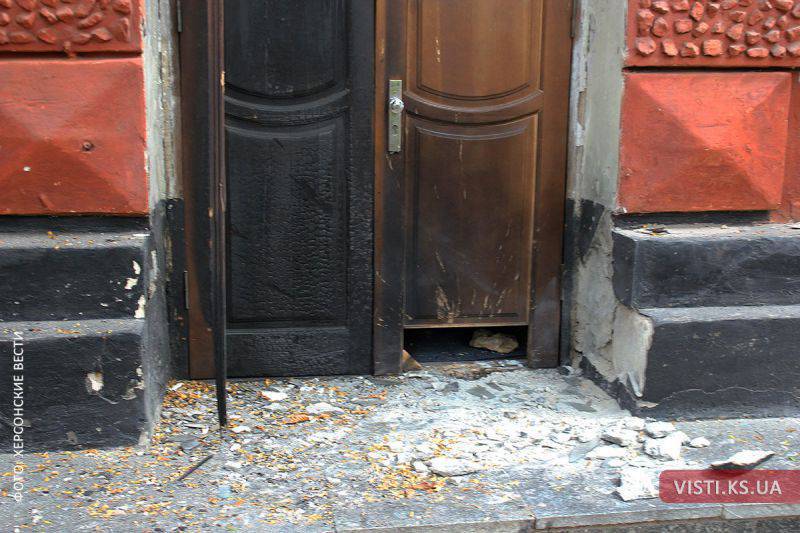 The report says that, in order to search for "demolition men", the "law-enforcers" of the city of Kherson were raised in hot pursuit with alarm. It was not possible to find those who set the explosive device into action, since "the dog lost track after a few meters from the building." The investigation team said:
The criminal probably disappeared in a car parked in the nearest courtyard.
And they thought that a person, having committed an undermining of Poroshenko's "mission," would walk along the road and wait for the Kherson police dogs to catch up with him on the trail? ..