The summit participants, held at the United Nations on the initiative of the United States, managed to agree on the provision of additional 40 countries by thousands of military and police officers to participate in peacekeeping operations of the world organization, reports
TASS
the post of the US Ambassador Samantha Power.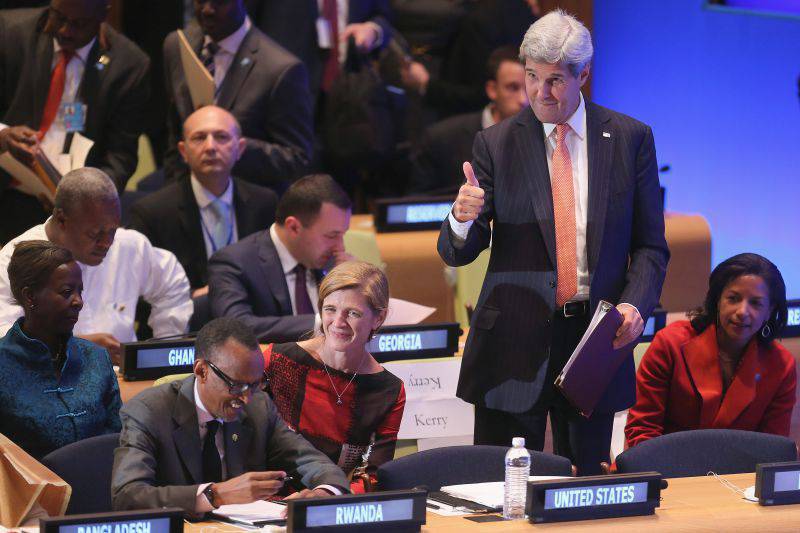 At the opening of the meeting, Obama spoke of a smaller number of troops, calling the number 30 thousand.
"I am pleased to announce that our expectations have been exceeded. The countries promised to give a total of over 40 to thousands of military and police personnel at the disposal of UN peacekeeping, "Power said at the closing of the one-day summit.
She also said that, in addition to the personnel, "over 50 countries promised to provide more 50 helicopters, 15 engineering companies and ten field hospitals".
"All this is critically important for peacekeeping operations," she said, and stressed that "now the UN member states need to fulfill the promises they made."
According to TASS, the summit was attended by "more than 50 states, including Armenia, Georgia, India, China, Malaysia, Pakistan, Serbia, Ukraine and Japan."
The largest number of servicemen - 8 thousand - promised to allocate the head of the PRC Xi Jinping. The United States, according to Obama, will increase its contingent from 1-th to 2 thousands.
The Chinese leader said in his speech: "China, as a member of the UN Security Council, has been one of the main sources of funding and personnel for these operations for 25 years. China is ready to take the initiative and provide a police unit and 8 thousand soldiers for such operations. "
"China will consider a request for the provision of specialists in engineering, transport and medical personnel to participate in peacekeeping operations," he added.
Xi Jinping also promised that "within two years, China will prepare two thousand peacekeepers from other countries and will organize 10 training programs for demining, as well as provide equipment for the demining units".
"The greatest needs are in conducting peacekeeping operations in Africa," he noted. "The international community should assist African states in ensuring peace and stability."
According to the PRC Chairman, "China will provide $ 100 million over five years to the African Union to support its forces in crisis situations and will send the first helicopter unit to Africa."