The meeting of the presidents of Russia and the United States, which ended perhaps, was even more interesting than their speeches from the rostrum of the anniversary session of the UN General Assembly. The overwhelming majority of representatives of the expert community assess the meeting of Vladimir Putin and Barack Obama as quite constructive - a meeting in which they found, as they say, points of contact on various issues, including Syria. However, there were those "experts" who were beside themselves with irritation about the conversation between Putin and Obama, which lasted not for 55 minutes, as planned, but for more than an hour and a half.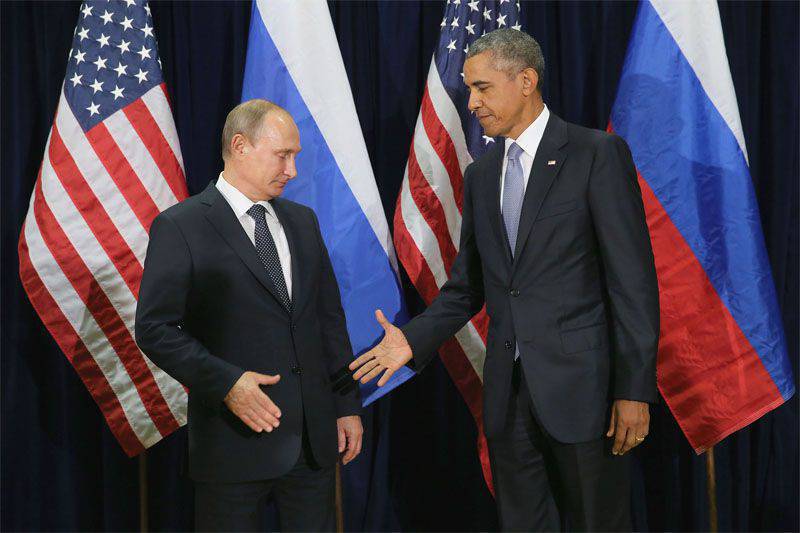 Among such irritated experts are representatives of the Ukrainian authorities, as well as US Senator John McCain.
RIA News
distributes McCain's statement:
Starting with the increased presence of the Russian army in Syria and ending with the recently announced military and intelligence coalition with Syria, Iran and Iraq, Putin's ambitions are dazzlingly clear: he wants to support Assad, participate in a change of power in any transformation, undermine US policies and operations and, ultimately In other words, to increase Russian influence in the Middle East to a level not seen in the last four decades. All this does not require President Obama to meet with Putin - this will only aggravate the matter.
After such a lunge, I recall the phrase of Vladimir Putin expressed from the UN rostrum:
We are often blamed for growing ambitions, as if those who think so have no ambitions at all.
McCain said that Obama had to fully concentrate on Ukraine and, again, had to make it clear to Russia that the sanctions would be extended.
The fact that no one is going to cancel the sanctions, and without McCain's statements, there was no doubt. They were introduced in order to break the competitiveness of Russia, which is in the spirit of the "exclusive nation".