After analyzing the activities of the United States in the Baltic countries, the publication of Deutsche Wirtschafts Nachrichten concluded that the Pentagon is preparing for a possible conflict with Russia in this region. For this, various plans are drawn up, forces are built up, and numerous exercises are held. The article from the German edition leads the agency
Ридус
.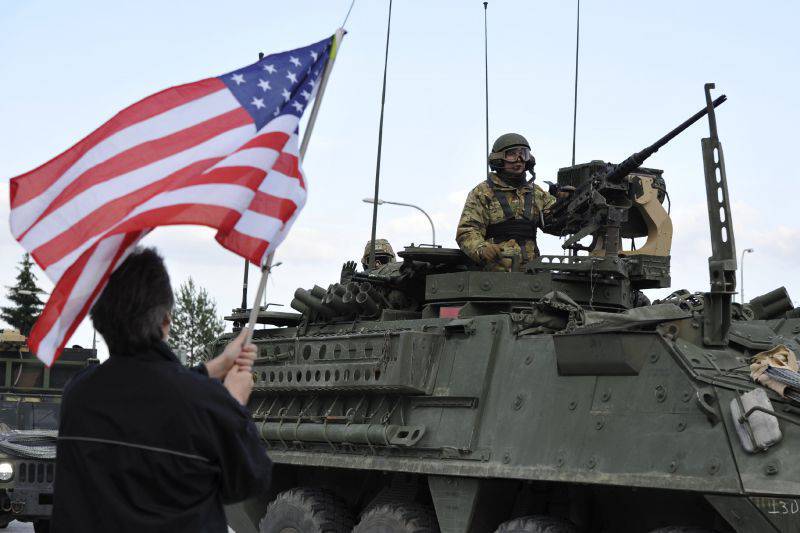 "For the first time since the Cold War, the Pentagon revised its action plan in the event of an open confrontation with Russia, paying special attention to the immediate neighbors of the Russian Federation," writes DWN.
The new strategy of the United States is currently focused on the so-called hybrid war, "involving the use of irregular troops, deliberate destabilization of the region through mass protests and the use of cyber attacks on key life support objects," the newspaper notes.
"The Russian invasion of Eastern Ukraine forced the United States to recall its emergency plans. But they are very outdated, "one of the leaders of the New American Security Center, Micèle Flournoy, quotes DWN.
Since the beginning of the crisis in Ukraine, NATO has conducted many exercises in the Baltic states "to prepare the countries for a hypothetical situation in which Russia will try to occupy the territories of its neighbors." At the same time, the publication believes that these actions serve only as an excuse for increasing military spending in eastern NATO countries and building up American forces in Europe.
At the same time, over the past months, official speakers in Washington have been constantly talking about the weakness of the alliance grouping, the need to create new headquarters in Eastern Europe, as well as the improvement of the rapid reaction force.