In Berlin, they believe that the Ukrainian authorities do not justify the assistance that they receive from the West, and have done little to promote reforms, Deutsche Welle (DW) writes. Article leads
RIA News
.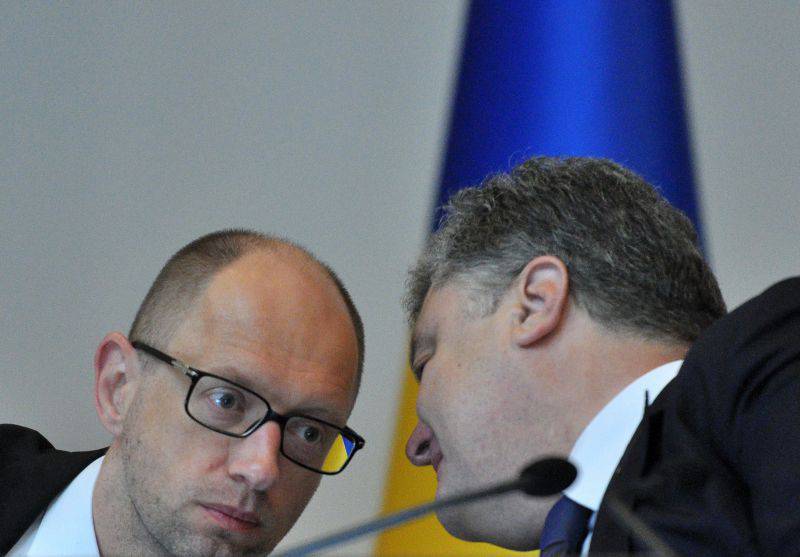 "We see that Poroshenko and Yatsenyuk are slipping into behavior when the main thing is getting benefits from a particular decision," a source in the German parliament told the publication. "Other Ukrainian politicians, such as Oleg Lyashko and Yulia Tymoshenko, also caused a great disappointment."
According to DW, "European deputies, who arrived in Kiev in September to assess the situation with reforms, at the final press conference on September 25 noted that Brussels is not too impressed with the achievements of Kiev and would like to see real results."
European Commissioner Vera Yurova noted, for example, that "Ukraine will not have a second chance to carry out important reforms." Financial assistance to the country will depend on the success of the reforms.
"The bitter pill for Kiev is the compromise peace plan proposed by French diplomat Pierre Morel," writes DW and explains that this plan implies the adoption by the Rada of a separate law "allowing the holding of elections in the territories not controlled by Ukraine." And as the source said, Europe intends to adhere to the "Morel plan".
"Kiev accepted this proposal with hostility, but in the end it can hardly be refused," said French international security expert Mathieu Buleg. He believes that the West has lately "appeared more serious problems: the struggle against the" Islamic state ", the situation in Syria and the migration crisis." And Western politicians hope to involve Russia in solving these problems. In addition, there was talk about the possibility of lifting the sanctions.
"Most politicians in Ukraine feel that Western partners have abandoned them to the mercy of fate," notes the Tagesspiegel newspaper.
At the same time, according to the publication, "Kiev does not attach much importance to the real assistance from Brussels."
"The European Union has put a lot of effort into ensuring that Kiev and Moscow reach a gas agreement before the start of the heating season, and, in particular, provided Ukraine with more than 500 million euros. In Ukraine, they don't feel gratitude, "the newspaper writes and cites the words of a representative of the Ukrainian Cabinet who told the publication:" Why should we be grateful for this agreement? In the end, Russia is also profitable to supply gas to Kiev. "