The journalist of Time magazine Simon Shuster expressed the opinion that during the negotiations the presidents of the USA and Russia Barack Obama and Vladimir Putin, the Russian leader will have the right to declare: "I warned you".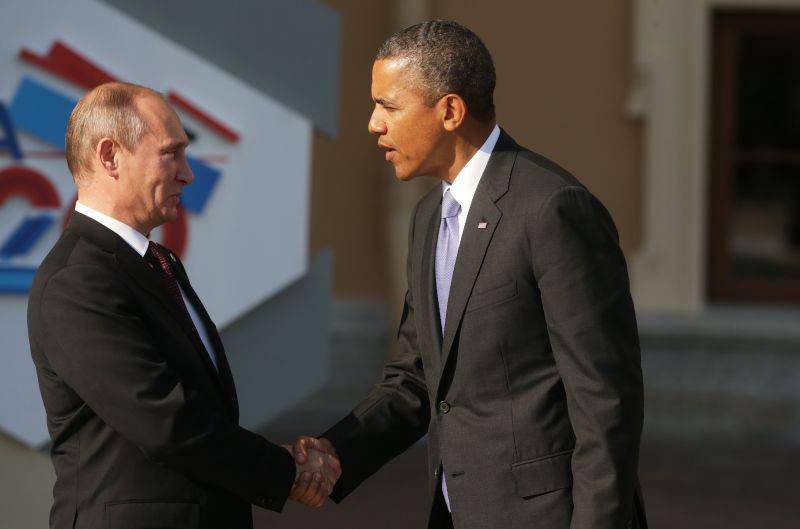 Since the beginning of the conflict on the territory of Syria in 2011, Putin has repeatedly talked about the danger of supporting Syrian rebels. Proof of his righteousness were the years of chaos and violence in the country. While the world watched US attempts to prepare a "moderate Syrian opposition," the Islamic State terrorist group has established control over most of the country's regions.
Meanwhile, Russia has now succeeded in convincing even Assad's opponents that the Syrian president can play a certain role in the process of a "transitional period" in the country, and Israeli Prime Minister Benjamin Netanyahu said that the Russian and Israeli military agreed to coordinate possible actions in Syria.
"If Putin convinces Obama to agree with his proposal, it will be one of his greatest diplomatic triumphs in 15 years in power. The decisive role of Russia in the Middle East will then become the most noticeable since the collapse of the USSR, "quotes the words of Schuster RIA
News
».
In order to reject the RF proposal on Syria, Barack Obama should have an alternative plan, but in any case he will have to reckon with Russia - either as an ally or as an adversary.