The Chief Military Prosecutor of Ukraine Anatoly Matios on his page in
Facebook
reported that Vladimir Starkov, who calls himself a major in the Russian army, was sentenced by the court to 14 years in prison. It is noteworthy that only after the publication of material on Facebook, the same information appeared on the official
website of the Chief Military Prosecutor of Ukraine
.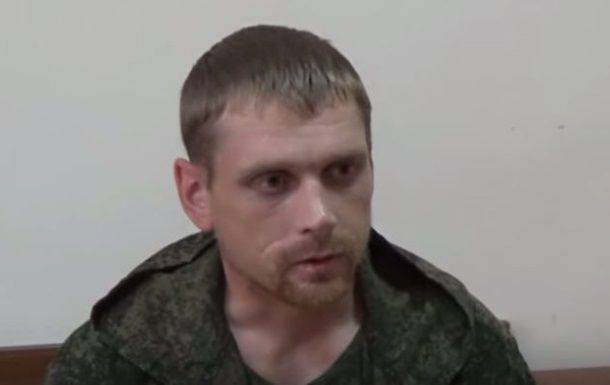 Matios:
It is symbolic! (...) The chair of the court session of the Dzerzhinsky (!) District Court of the Donetsk Region, at the request of the public prosecutor-prosecutor of the Chief Military Prosecutor's Office, announced the verdict to the major of the Armed Forces of the Russian Federation Starkov primarily (except for other articles of the Criminal Code) for participating in waging a war of aggression against Ukraine and execution of orders of the Chief of the General Staff of the Russian Federation Gerasimov.

14 years imprisonment with confiscation of property. In the name of Ukraine! In the name of the dead Ukrainian Heroes! In the name of Nadia Savchenko, Oleg Sentsov, Alexander Kolchenko! In the name of the Crimean Tatar people! In the name of Ukrainian mothers tears!
As they say, he gathered everyone ... But what about without "the name of the sun-faced Poltorak and Poroshenko"? ..
Matios:
Major Starkov in the Ukrainian court fully admitted guilt! Anthem of Russia did not sing!
And here Matios does not finish. It was necessary to add: "I didn't jump" ...
Recall that 26 July, Ukrainian border guards detained a truck carrying alleged ammunition. In the cabin of the car were two people, including the "major" Starkov. That is, the "major" and the driver themselves led the truck to the Ukrainian roadblock? ..