The Minister of Defense of Ukraine Stepan Poltorak declared that the Ukrainian army, step by step, is turning into a European-trained and balanced armed forces, increasing combat capability. To witness the transformation of the Armed Forces of Ukraine into a "European army," Poltorak invited US Secretary of Defense Ashton Carter to visit Washington.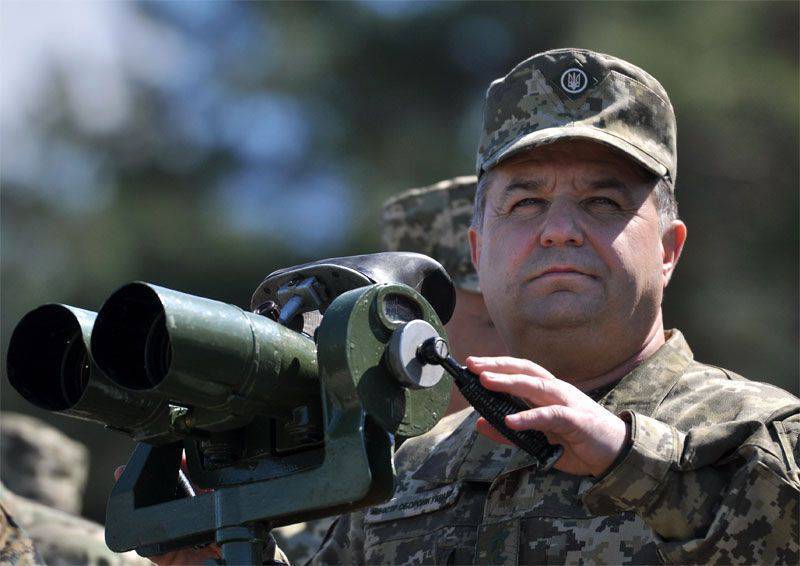 Poltoraka quotes
RIA News
:
I invited the minister to visit Ukraine and see for myself what was going on. We are reforming the country, reforming the armed forces and making Ukraine a European state.
In response to this, Carter said that American instructors would continue training Ukrainian security officials. True, those security forces that the Americans are training now have no relation to the Poltorak department. This is the National Guard of Ukraine, subordinate to the Ministry of Internal Affairs. However, according to Carter, the training of servicemen of the Armed Forces of Ukraine will begin soon.
Carter:
We are continuing the training program of the Ukrainian National Guard - it continues at the Yavoriv training ground. Until the end of November, we will train 900 people from the National Guard of Ukraine. We will also subsequently begin training regular Ukrainian Armed Forces.
During the joint press conference of Carter and Poltorak, journalists asked the head of the Pentagon if he had discussed with his Ukrainian counterpart questions of deploying American missile defense elements in Ukraine. Carter said that such a question was not raised during the meeting.