The representative of the US Senate Committee on International Relations, Chris Murphy, called on the "international community" to take all measures to ensure that Ukraine did not pay its debts to Russia. Senator Murphy quotes news agency
Sputnik
:
The international community should understand the need for us to take the appropriate steps that will give Ukraine the legal basis for avoiding payment of this debt.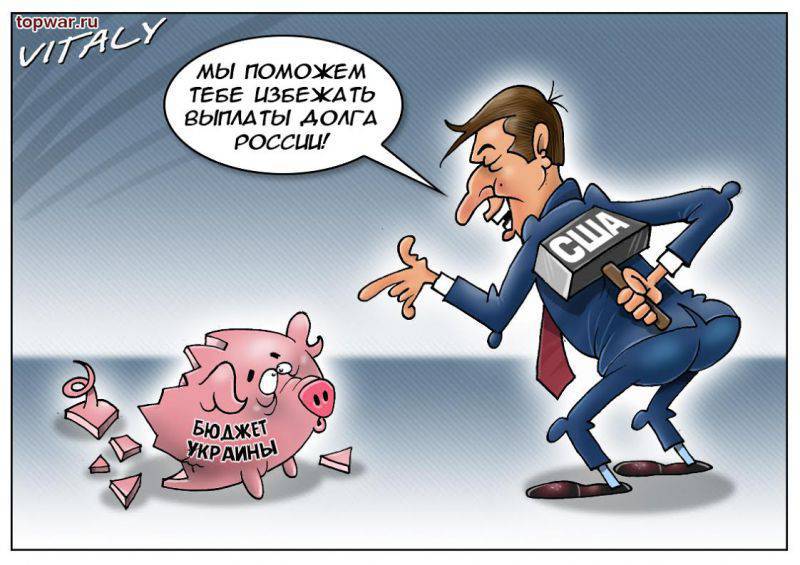 Recall that Ukraine until the end of this year is obliged to pay Russia a debt in the amount of 3 billion dollars. At the same time, Kiev a few days ago announced that it was suspending payments on many debt obligations, since the creditors went to restructure the debt. This restructuring is such that Ukraine actually falls into a bondage to foreign creditors, who will withdraw the "Square" profits from the economy as soon as its economy grows.
Poroshenko once said that Russia should "take a chance" to restructure Ukrainian debt. Poroshenko then announced that Russia must decide whether it is "smart or beautiful".
Now the US senator has joined in the statements that it is not necessary to return the debt of the Russian Federation to Ukraine. Murphy:
I do not think that Ukraine is obliged to return at least something to Russia.
And Russia, as they say, "on the drum," which the US senator believes. If Murphy is such a Ukrainophile, then let him lend 3 billion to Kiev, and then allow himself to give up financial claims. Let, so to speak, demonstrate an example ...