The Chairman of the Public Council of Ukraine, Valentin Khaletsky, sent a letter to Rosfinmonitoring, asking for assistance in investigating the circumstances of the withdrawal of funds from the Ukrainian budget through an offshore company, reports
RIA News
with reference to "Izvestia".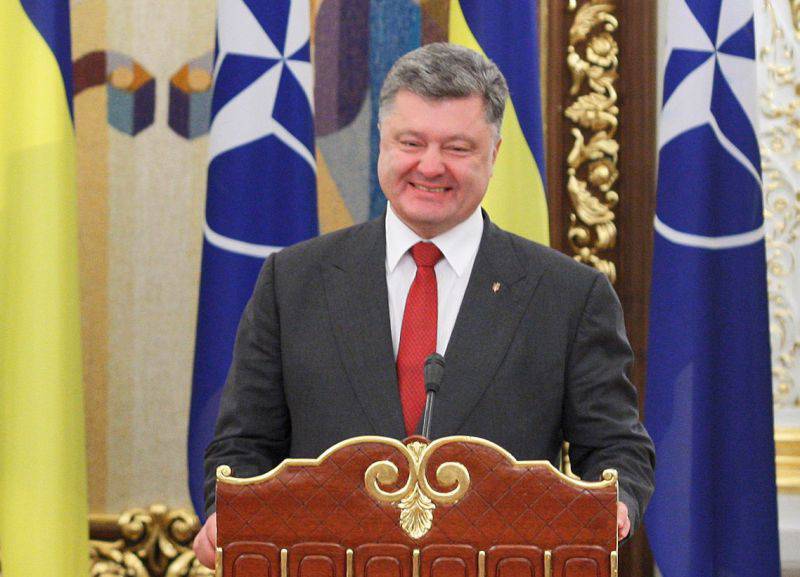 In a letter to the Russian department specializing in the fight against money laundering, Khaletsky reports that "according to some information, Petro Poroshenko and deputy Igor Kononenko are directly connected with offshore company Intraco Management, through which large amounts of unknown origin are regularly held."
"In 2012-2015, the company made payments and accepted large amounts of funds into accounts, including through Russian banks, while Kononenko's data were indicated in payment orders, and the company's funds were paid to his daughter's account, which Poroshenko flies, "the newspaper cites the contents of the letter.
According to the public organization, "Intraco Management already in the period of Poroshenko's tenure as president of Ukraine received significant transfers from other offshore companies - 100 thousand, 200 thousand and 500 thousand euros".
The message notes that the head of this company is the long-standing business partner of the Ukrainian president, Jeffrey Magistreyt.
"The establishment of all the circumstances of the case and the perpetrators of criminal acts is impossible without the participation of Russian and international institutions. Russia has enough opportunities to effectively investigate money laundering, including in which Russian financial institutions were involved, "the newspaper quotes the letter.
Neither Rosfinmonitoring, nor the Ukrainian Public Council did not comment on this information. Social activists only confirmed the fact of sending a letter to Russia.