The official website of the Russian government reports that the head of the Cabinet Dmitry Medvedev signed a decree on the level of "winter" gas prices for Ukraine. On the eve that Ukraine will most likely receive an 20-dollar discount, Energy Minister Novak said. On
government portal
the exact value of the price is not given, instead, the following wording is published:
According to the decree, the price of gas for Ukraine is set at the level of gas prices for the countries of the European Union adjacent to Ukraine.
This regulation applies to legal relations arising from 1 in October 2015 of the year and valid until 31 in December of 2015.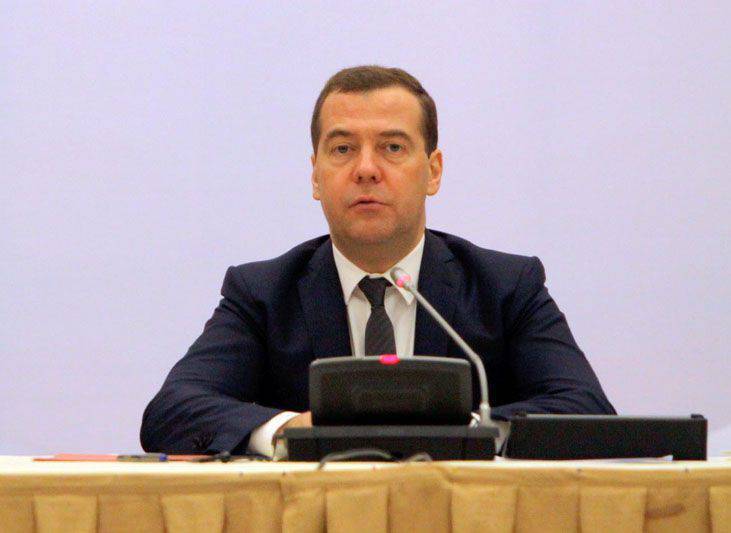 If Novak's statement on the 20-dollar discount was truthful, Ukraine will receive Russian gas in the nearest quarter at a price of around 232 dollars per 1 thousand cubic meters. Ukrainian authorities insisted that the price of 1 thousand cubic meters of gas should be less than 230 dollars.
Recall that the decision on discounts is made by the Russian government at a time when Kiev supports the radical action on the so-called "blockade" of the Crimea.