The head of the press service of the Eastern Military District, Alexander Gordeyev, reports that electronic and real combat shooting from the Iskander-M operational-tactical missile systems is being conducted at the test site in the Astrakhan region. The official representative of the Ministry of Defense quoted
RIA News
:
During the practical stage of the exercise, the calculations of the rocket complexes will perform a number of electronic launches, work out the issues of operational change of positions and avoiding a retaliatory strike. At the end of the exercise, a cruise missile will be launched to a range of 300 kilometers along a target simulating the command post of a conditional enemy.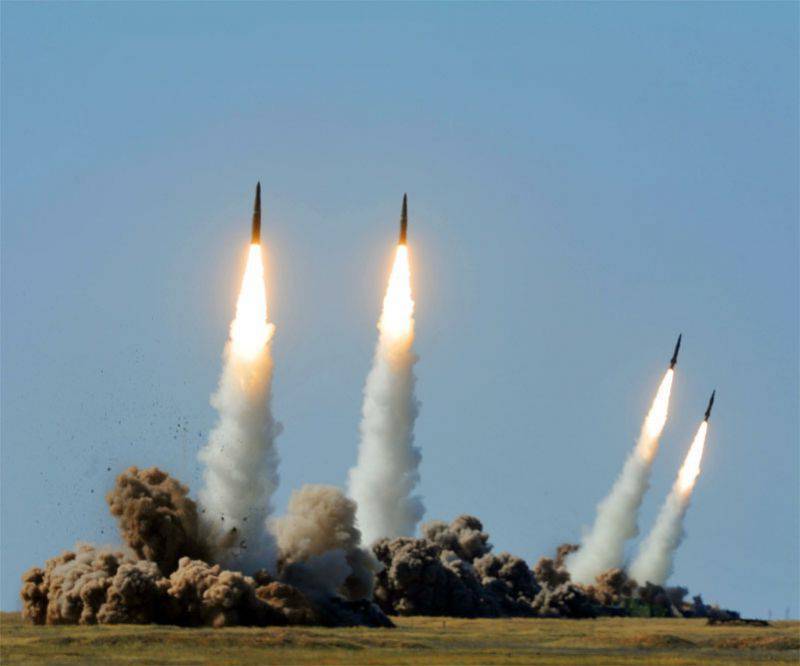 It is reported that one of the stages of the maneuvers will be the solution of tasks for the rapid change of positions after the strikes from missile systems.
Alexander Gordeyev noted that earlier the personnel of the compound had been trained in order to effectively manage the Iskander-M OTRK. Speech about the connection of the BBO, which is deployed in Buryatia.