Australian Foreign Minister Julie Bishop said that the Malaysian Boeingo-777 tribunal "will definitely be created." At the same time, the head of the Australian foreign policy called the "future" tribunal "the tribunal of grieving countries." The official Canberra considers Malaysia, the Netherlands, Belgium, Ukraine, and actually Australia itself to be among the mourners. About this Bishop told the newspaper
The New York Times
.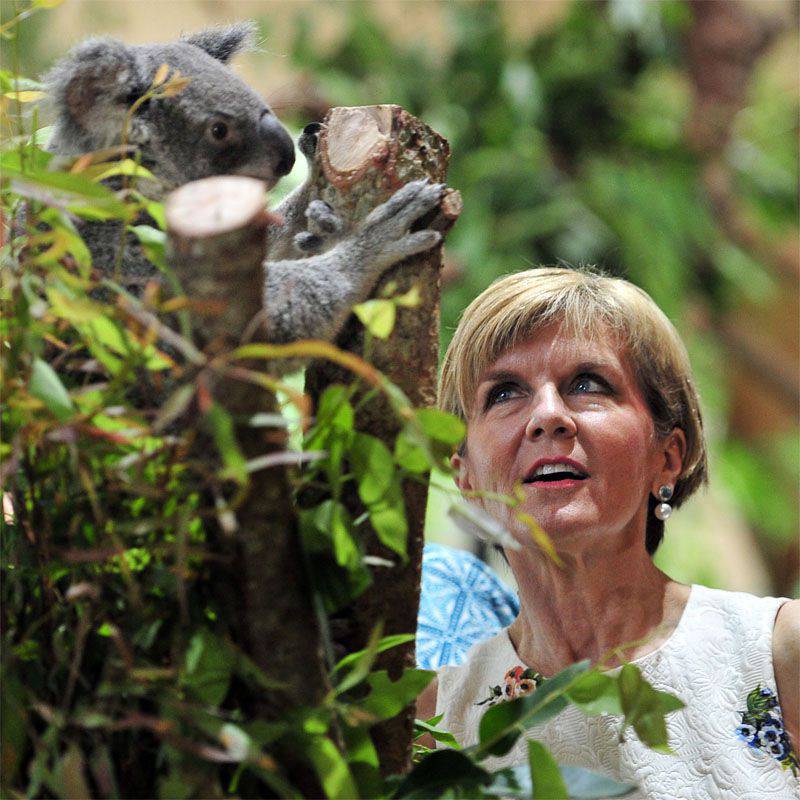 Julie Bishop (right)
According to her, if a resolution on the establishment of an international tribunal is not adopted, the countries listed will themselves create their own version of the tribunal. Representatives of the "mourning" states will discuss the issue of creating "their own" 29 tribunal in September in New York - as part of the jubilee UN General Assembly. Bishop said that the group of "grieving" countries "has already decided on priorities."
It is noteworthy that among the "mourners" Ms. Bishop did not record Indonesia, Canada, Germany, Britain and New Zealand, whose citizens (subjects) also died 17 July 2014 of the year while on board the Malaysian Boeing . It is also surprising that the most grieving state is not on the list - the United States of America ...
About the jurisdiction of the five countries will create a tribunal, Bishop is not reported. Apparently, she herself has not received all the necessary details from the real authors of this idea.