Preparations for the purchase of 100 combat vehicles in Lithuania are carried out transparently and in accordance with the law, said Arturas Paulauskas, head of the parliamentary committee on national security. His words referring to the Interfax-AVN newspaper
MIC
.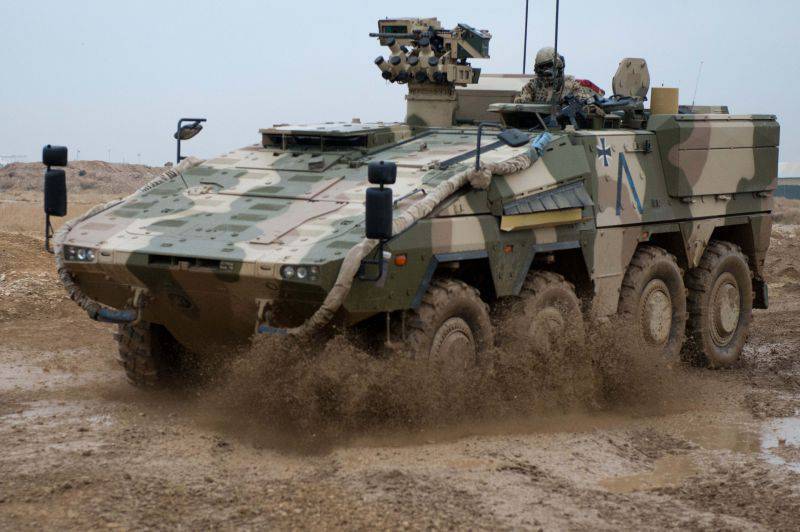 "The whole procedure is carried out properly, in accordance with the laws and transparently," said Paulauskas to the press.
The cost of the transaction, he said, will be about € 300 million.
In turn, the head of the Ministry of Defense Juozas Olyakas said that "the Council of State Defense on the acquisition of the BMP will be convened in October."
Permission from the government to hold a competition for the purchase of infantry fighting vehicles, the Lithuanian military received last August. If the deal goes through, it will be the largest in
stories
Lithuanian aircraft.
Doubts about the transparency of the tender arose after the statement of the director of the Association of Defense Industry Valdas Tutkus, who said in an open letter that "a year ago he knew that the choice would fall on the German BMP Boxer." According to him, the price of Boxer can be 35% higher than the offers of other companies. " In addition, Tutkus claims that Artec, which offered the Boxer armored vehicles, "rejected requests from Lithuanian companies to assist in the maintenance of infantry fighting vehicles".
Olyakas rejected all these suspicions, stating that the cars were "selected from several options." And army commander Jonas-Vytautas укаukas noted the absurdity of the statement about inflated prices. "The Boxer price cannot be 35% higher than offers from other companies," he said.