Scientists of the Immanuel Kant Baltic Federal University presented their development in the form of an insect robot. A miniature robot mimics a cockroach. The developers report that the "insect" can be used for reconnaissance purposes, as well as to search for people under the rubble.
BFU website
cites a statement from laboratory representatives who took part in the creation of the robot:
By the efforts of scientists and engineers of the Baltic Federal University named after I. Kant, within the limits of just one laboratory, a bioinsputed robotican was created. Work on it continued for 7 months. The customer was the Russian organization, which in its TK indicated that the robot should be as cockroach-morphic as possible. In practice, this means the following:

1) the robot must be similar in appearance to one type of cockroach and correspond to its physical size;
2) the dimensions of the robot must correspond to one of the types of cockroaches;
3) The "behavior" of the robot should be as close as possible to the natural behavior of cockroaches.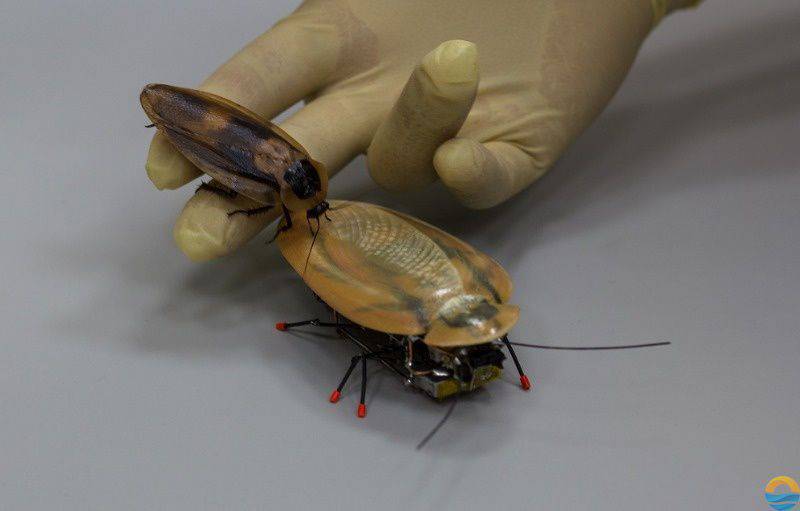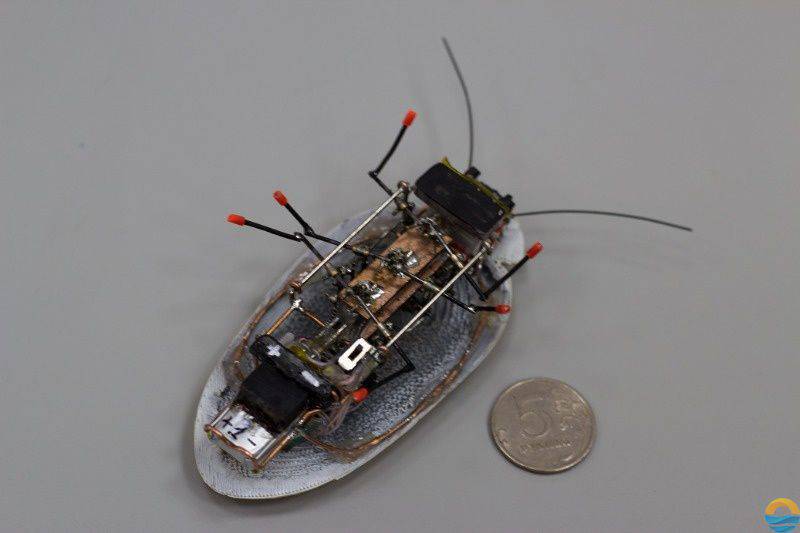 A cockroach representing the genus Blaberus Giganteus was chosen as a living template. This insect lives in South and Central America. Individuals of Blaberus Giganteus are on average about 7-8 cm. However, individual specimens grow to 10-11 cm. The development of Kaliningrad scientists has a length of less than 10 cm.
Robot Designer Alexey Belousov, Chief Designer:
Probably the most difficult was to find a balance between these three points. For example, at the University of Berkeley, 4 has already been working on his cockroach, but there is no task to make the robot a cockroach, so it is faster than ours, but it doesn't know how to turn on the move and does not look like a real cockroach. And the customer has set such a task for us - to make a cockroach, and to meet the deadlines and budget.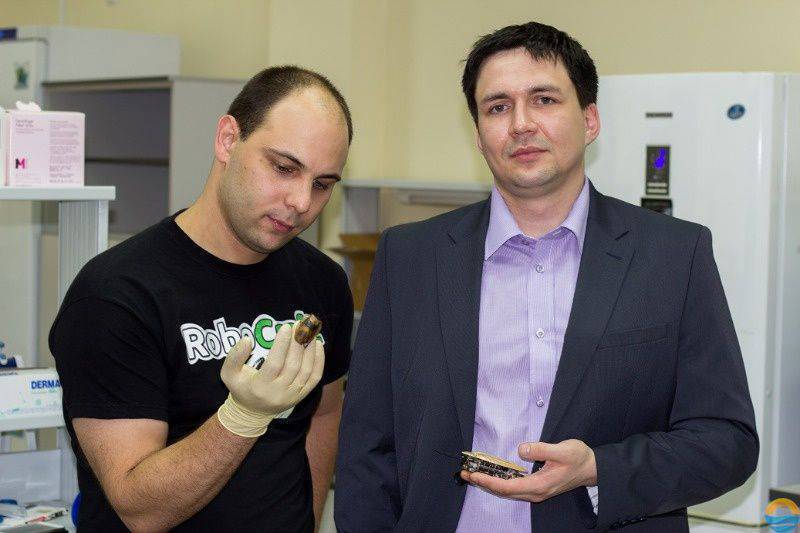 Leading Engineer of the Baltic Federal University Danil Borchevkin:
When working on this project, we were faced with two global goals. First, to work out the methods, methods and ways of developing, designing and producing small mechanical systems for biomedical applications (these are cyber prosthetics, replacement of lost limbs, etc., where fine mechanics, fine electronics and high autonomy are needed). And the second goal is to find out what technological barriers need to be overcome when developing other small electro-mechanical systems, how much technology is needed, what can be done by ourselves, and what can be ordered and bought. It turned out that it is very difficult to find parts. Much had to do yourself, manually. For example, in Austria there is a company that creates leg drives, but a kit for one cockroach costs about 600 thousand rubles, and we have a budget for the entire project of just 1,5 million rubles.
The speed of a robot created in the BFU is 0,3 m / s. It is noted that this is about 3 times less than the speed of a real cockroach of this kind.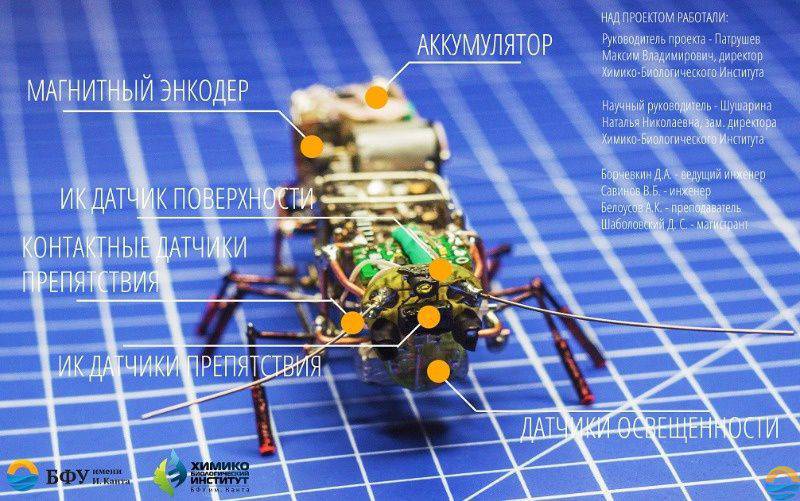 The robot is equipped with photosensitive sensors, a system of contact and contactless sensors to detect obstacles and avoid them.
PS Isn't it necessary to create "robots sneakers" for a potential opponent? ..