Air defense units of the Eastern Military District, which are deployed on the islands of the Kuril Ridge, took up combat duty at the Tor-M2U complexes, reports
INTERFAX-AVN
with reference to the headquarters of the Eastern Military District.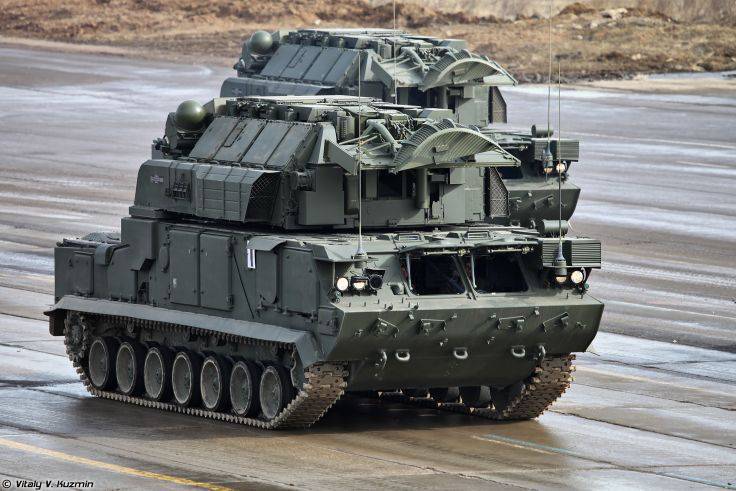 "At present, the air defense duty is organized as part of two batteries of anti-aircraft missile systems Tor-MXNUMU," the message reads.
Interfax-AVN
.
Tor-M2U, developed by the Almaz-Antey Air Defense Concern, is a complex of a new generation of short-range air defense systems of the Tor family. It is intended for the organization of air defense of the most important military and government facilities from aircraft strikes, cruise missiles, helicopters, guided missiles, guided and planning bombs, unmanned aerial vehicles, within the zone of destruction of the complex, at night and in the afternoon, in a complex meteorological and jamming environment.
The combat vehicle of the Tor-MXNUMU air defense missile system can be configured to simultaneously detect more than 2 targets, ranking them according to the degree of danger, firing and tracking four targets simultaneously with four successively launched rockets. Anti-aircraft guided missiles of the complex were developed specifically for the effective interception of small-sized intensively maneuvering targets, which creates a significant advantage over the closest counterparts from abroad.