European officials responded to the call of Lithuania regarding the need for issuing passports, which will not be marked "place of birth - the USSR." Reports the information portal about it
Delphi
with reference to the Lithuanian Ministry of Foreign Affairs. The report says that the Lithuanian Embassy in Belgium appealed to the National Registry Service for the revision of documentation relating to Lithuanian citizens born in the Soviet Union. Now in the passports of Lithuanians who were born before the collapse of the USSR, instead of the entry "place of birth - the USSR", the entry "Birthplace - Lithuania" will "flaunt".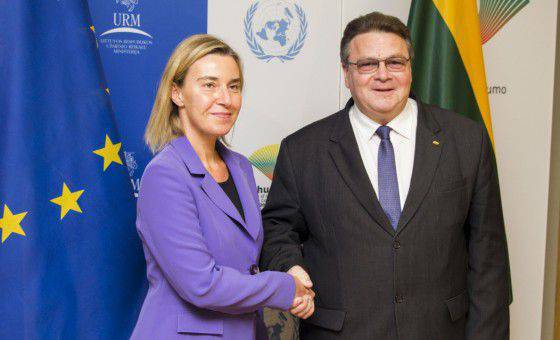 Apparently, neither Vilnius nor Brussels is embarrassed by the fact that from 1940 to 1990 the year of such a state as Lithuania did not exist. De jure, it did not exist until the 1991 year - until the collapse of the USSR. And the refusal to write in the passport of the name of the state in which that or a resident of Lithuania was born, is more like not a deliberate, well-considered legal step, but a new batch of Baltic obscurantism.
Lawyer Commentary (Russia):
If the passport of the Lithuanian citizen does not indicate the real state in which he was born, then from a legal point of view such document cannot be an identity document. The fact is that there was no independent Lithuanian state up to the 90 year, which means that the document by definition does not reflect the usefulness of standard information about its owner. If in the EU such a document is recognized, it means that Brussels backdating was going to refuse to recognize the Soviet Union in its borders. This is more than a strange precedent that can lead to an avalanche-like chain of similar negatives with respect to a number of other states. For example, residents of the Ukrainian city of Lvov can apply for recognition that their place of birth is Poland, since Lviv was formerly Polish territory.