The head of the Donetsk People's Republic, Alexander Zakharchenko, did not disregard the statement of the President of Ukraine regarding the fact that "now with the mistake of the previous authorities, related to the non-aligned status of Ukraine, it is over." This statement Poroshenko made following a meeting with NATO Secretary General Jens Stoltenberg, who visited Ukraine. At the same time, the president of "Square", as well as his representative at the Minsk talks, Leonid Kuchma, said that a referendum could be held in Ukraine on leaving the non-aligned status and joining NATO.
The reaction of Alexander Zakharchenko was reasoned and tough (quote
DAN
):
The statements of Poroshenko and his representative at the Minsk talks of Kuchma about the need for Ukraine to join NATO are aimed at the destruction of the Minsk agreements. If Ukraine begins to prepare a referendum on joining NATO or other procedures, the DNR will immediately withdraw from the Minsk agreements and begin clearing the entire territory of Donbass from Kiev occupation. I am sure that many other regions of Ukraine in this case will leave its composition.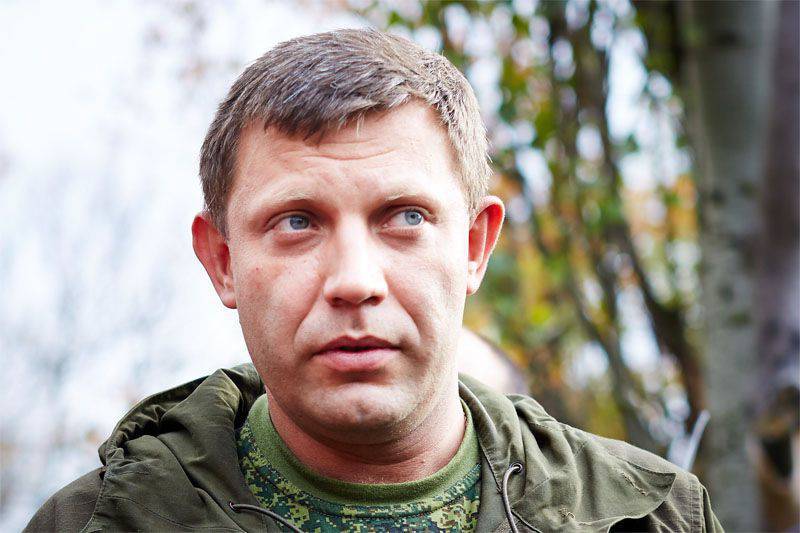 By the way, another "sequence" of Poroshenko's statements attracts attention. A couple of days ago, the President of Ukraine said that Ukraine was not ready to become a member of the North Atlantic Alliance, and the Alliance was not ready to accept Ukraine, but now he said: "Ukraine has matured to join NATO."