For the last year's 2, at the facilities of the Ministry of Defense, 309 boiler houses have been repaired and modernized, and 2020 boiler houses will be modernized before 1690 g,
TASS
the post of the deputy head of the military department Dmitry Bulgakov.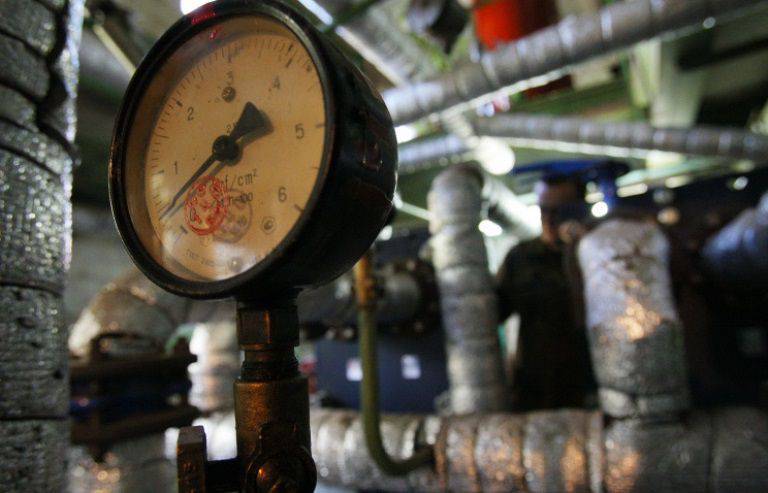 "Modernization of the boiler houses of the Ministry of Defense is carried out by transferring them to more cost-effective types of fuel, introducing modern high-performance boilers and" thermal robots ", and also by optimizing capacities," Bulgakov told reporters.
"This has reduced annual operating costs in the 2014 year by almost 400 million rubles. In 2015, this cost reduction is expected to be around 740 million, "the general explained.
In addition, due to modernization, it was possible to significantly reduce the number of accidents. "During the heating season of 2014-2015, the number of emergencies decreased by more than 40% compared to the same period of 2013-2014," he stressed.
Also, the Ministry of Defense continues to transfer boilers to municipal ownership: 289 facilities have been transferred to date (a total of 473 are planned to be transferred). "This is an infrastructure that no longer provides military units, but is necessary for a city or municipal economy," said Bulgakov.
According to him, the heating season at military facilities has already begun in the 6-ti regions - "Arkhangelsk and Murmansk regions, Komi, Kamchatka and Krasnoyarsk territories, as well as in the Khanty-Mansi Autonomous District."
"Today, more than 950 boiler houses are already operating throughout the country on the day of providing military towns with hot water, while in the northern regions (in the area of ​​responsibility of the Northern
fleet
, Central and Eastern military districts), where the new heating season has already begun, 261 boiler houses supply both hot water and heat. "
According to the deputy minister, to date, "the army has accumulated all the necessary supplies of solid and liquid fuel, military units in Abkhazia, Belarus, Kazakhstan, Kyrgyzstan, Tajikistan and Transnistria have also been provided with all types of fuel."