Ukrainian Foreign Minister Pavel Klimkin accused Russia of training militants of the Islamic State terrorist group.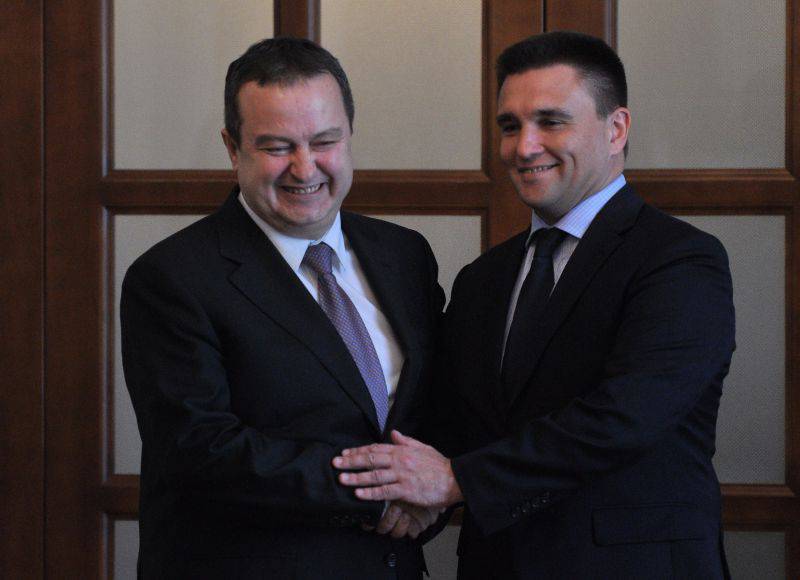 "A significant number of those who are now on the side of ISIS are former fighters of the army of Saddam (Hussein). Russia knows them perfectly, it knows their mentality, it has trained them to a large extent ", - on the air of the Ukrainian TV channel
«24»
.
The Russian Federation has repeatedly called on the international coalition to begin cooperation with the Syrian authorities under the auspices of the UN Security Council to combat IS. Earlier, Russian Foreign Minister Sergei Lavrov said that Moscow has never concealed that it has provided and will continue to provide military technical support for the fight against terrorism.
In Syria, since March 2011, the armed standoff continues, killing more than 220 thousands of people. Government troops are opposed by militant groups that are part of various armed groups. The most active militants are extremist groups "Dzhebhat al-Nusra" and "Islamic State".
In addition, Ukraine will require Russia to compensate for the damage in the Donbass and the Crimea, the amount of claims for claims may exceed 50 billions of dollars.
"We already know what compensation we will claim. These are billions of dollars. And billions of dollars can be in different lawsuits. I think, as a result, the amount of some claims may be in the order of their magnitude "the YUKOS case" (the former Yukos shareholders in The Hague sued 50 billions of dollars from Russia). We counted everything. Even the cost of natural resources, including sand, which we cannot use, "the Minister stressed.
At the same time, Klimkin noted that such court decisions are unlikely to be obtained in the short term.