Russian Foreign Minister Sergei Lavrov said after negotiations with Japanese Foreign Minister Fumio Kisida about the decision to restart the dialogue on a peace treaty with the participation of deputy heads of foreign ministries of both countries, expressing hope that the resumption of direct contact will help the parties to correct the difficult situation in the bilateral dialogue.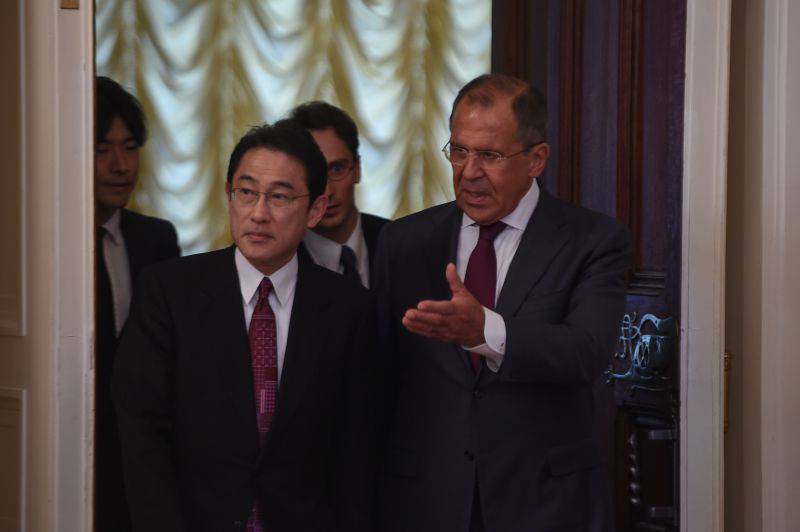 "I want to once again confirm the focus of Russia on the development of the whole complex of Russian-Japanese relations, on solving both the problems that remain in them and the new problems, which are artificial in many respects," RIA says Lavrova
"News"
.
The Russian Foreign Minister stressed that during the negotiations it was possible to confirm the understanding that bilateral cooperation is beneficial to the long-term interests of the peoples of Japan and the Russian Federation.
"We in Russia proceed from the assumption that bilateral cooperation should be self-sufficient in nature and not depend on the fluctuations of the international political environment. We are interested in stepping up efforts to correct the negative trends in the trade and economic sphere. In addition to the meeting of the intergovernmental commission, which will be held in the near future, several other events will contribute to this. In particular, a regular meeting of the Russian-Japanese Advisory Council on the modernization of the economy is scheduled for the beginning of October in Tokyo, "said the Russian minister.
The main topic of negotiations between the ministers of Japan and the Russian Federation was the conclusion of a peace treaty, in particular, 8 of October should pass the second round of consultations on this topic at the level of deputy foreign ministers.
In turn, Kisida said that his visit to the Russian Federation "actually marked the resumption of the stopped talks on the conclusion of a peace treaty."
"The parties confirmed the further continuation of the direct dialogue between the heads of state and foreign ministers through the active use of international conferences and other events," said the Japanese foreign minister.