After signing an agreement on the Iranian nuclear program, Tehran and Washington took the first steps to reduce hostility in mutual relations, reports
TASS
statement by Iranian President Hassan Rouhani.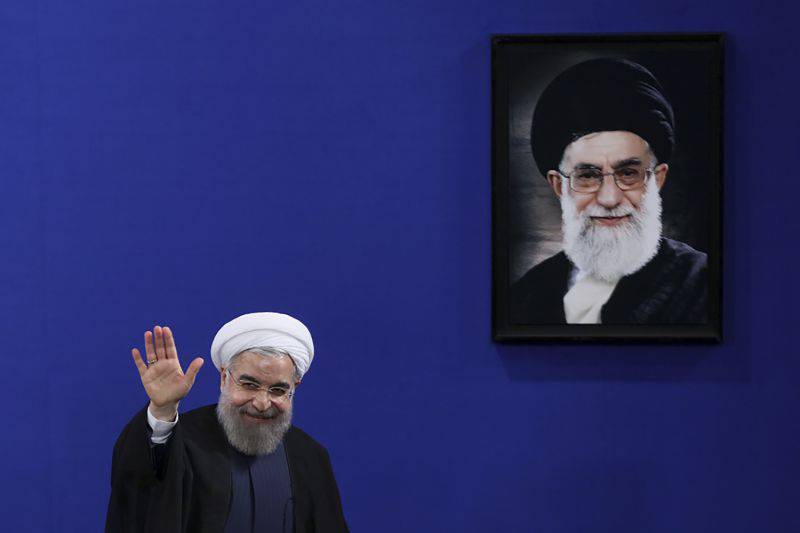 "What is important is the direction in which we are moving. Are we moving towards increasing hostility or reducing the degree of this hostility? "I believe that we have taken the first steps towards reducing hostility," Rouhani told CBS. "However, despite the agreements reached, disagreements, and lack of trust, they will not leave anytime soon."
He expressed confidence that the Iranian Parliament and the Supreme National Security Council "will approve the Joint Comprehensive Action Plan (DFID), concluded between Tehran and the" six "."
"Most of our people, according to opinion polls, are positive about the agreement. Institutions like Parliament and the Supreme National Security Council, as a rule, are not far from public opinion and are moving in the same direction, "the president explained.
Commenting on the criticism of SVPD from some members of the influential Islamic Revolutionary Guard Corps (the elite part of the armed forces) in the state, Rouhani noted that they "will respect this agreement as soon as Tehran officially approves it."
To the moderator's question how to treat the slogans "Death to America!" And "Death to Israel!", Which the believers shouted after Friday prayers, the president replied: "Iran does not oppose the people of the United States. Our people respect the American people. The Iranian people are not looking for war with any country. But at the same time, US policy was directed against the national interests of the Iranian people. It is clear that people will demonstrate a painful reaction to this question. "
The President recalled that in the eight-year war between Iran and Iraq, which began in 1980, the United States supported Saddam Hussein. "People have not forgotten this. We can not forget the past, but at the same time, our view should be directed to the future, "he stressed.
According to Rouhani, "if America puts aside enmity aside, if it demonstrates goodwill and if it compensates for past damage, then relations between the US and Iran can be changed."