On the eve of Vladimir Putin's speech at the UN General Assembly, Washington is in a hurry to seize the initiative on a Syrian settlement from the Russians, according to an article published on the pages of Der Spiegel. Reports about it
RIA News
.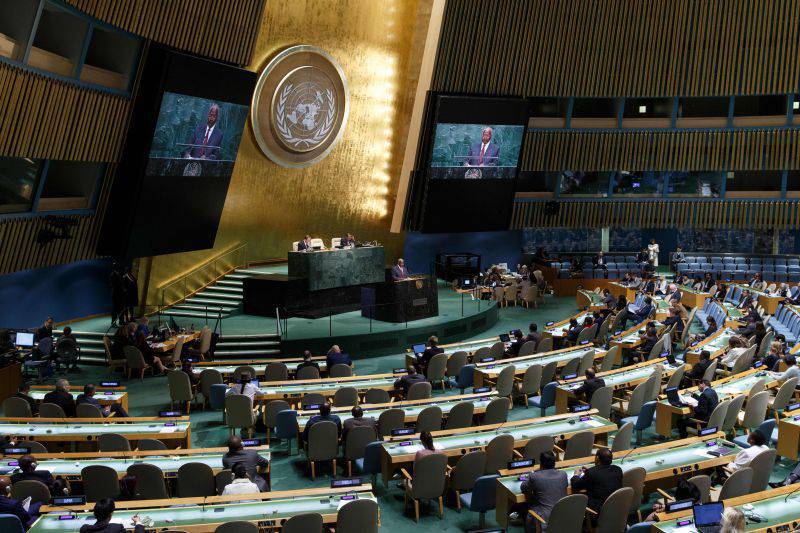 "The situation in Syria is so dead-end that Washington is redefining its course and goes on the fact that a few weeks ago it was impossible to imagine: it negotiates with Russia at the diplomatic and military level",
- notes the magazine and recalls that "because of the Ukrainian crisis, the dialogue with Moscow in the military sphere was frozen, and in relation to Syria, Russia and the United States initially held opposing views."
The publication suggests that the unexpected restoration of the dialogue has several reasons, and one of them is Putin's promised address to the UN, in which the president can call on the world community to create a "broad coalition to fight the Islamic State terrorist group".
According to the authors, Washington fears "to cede its position to Vladimir Putin during the session of the UN General Assembly."
In addition, "President Barack Obama is under strong pressure from opponents in the United States: some critics say that Washington should not interfere in the affairs of Syria, while others, on the contrary, consider American participation too superficial," the newspaper notes. However, "both sides are united in the fact that the US plans to inflict airstrikes on the positions of the IG and the training of the Syrian opposition failed," writes Der Spiegel.
In turn, Reuters columnist Lucian Kim argues that Putin's speech at the UN is expected like no other. Putin has the opportunity to "remind the world, and especially the United States, that Russia is a great power and you can try to ignore or isolate it only at your own peril and risk," Kim writes.
"Moscow offers an alternative to US policy, which does not work, and states that Russia is part of the solution, not part of the problem. This move brought Putin to the forefront of world politics. "
- considers the browser.
Earlier, the Russian Foreign Ministry reported that Vladimir Putin will speak at the General Assembly session in New York on September 28 and will talk "about Syria, the Ukrainian crisis and the issue of sanctions, and also call for the abandonment of double standards in the fight against terrorism." The last time at the UN General Assembly, the President of Russia spoke at 2005.