Deputy CEO of the corporation "Uralvagonzavod" Vyacheslav Halitov told the agency
Messenger of Mordovia
progress on
tank
T-90 "Breakthrough" and the views of the enterprise on the development of technology based on "Almaty".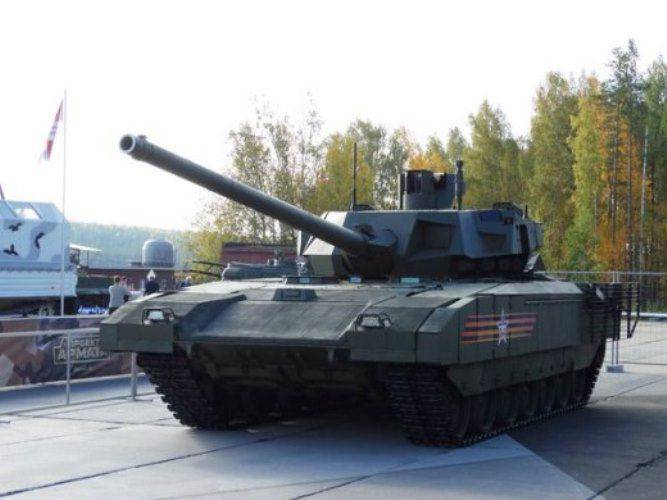 When asked about the modernization of the T-90, Khalitov said that the Breakthrough idea was born to the developers due to the Defense Ministry's interest in overhauling the modernization of the T-90 tank.
"Now we are acting on our own initiative, but we hope that the Ministry of Defense will nevertheless open up the experimental design work. This tank will be close to what we demonstrated in the military-technical cooperation pavilion, although certain differences are expected, "he said.
On the questions about "Armata", the deputy leader noted that "a very large range of weapons will be added to the existing tank, infantry fighting vehicles and BREM."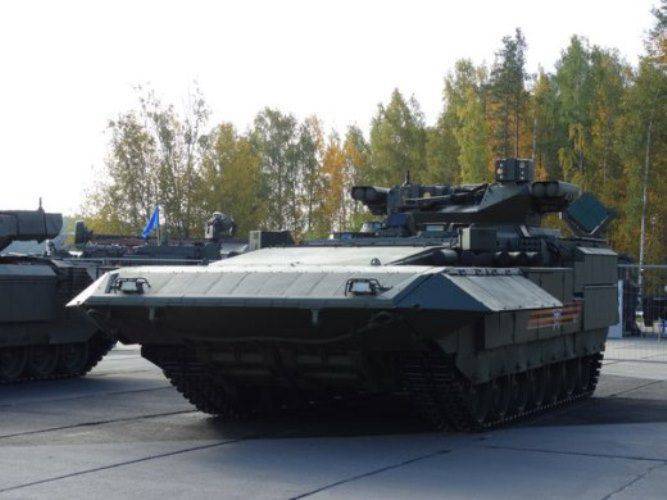 "When the idea of ​​a unified platform appeared, we assumed that anti-aircraft missile systems, self-propelled artillery installations, heavy flame-throwing systems, and engineering equipment would be created on it," he explained.
"Initiative development of command and staff machines and other equipment, which is at the forefront, is underway. According to the modeling results, the developers came to the conclusion that such machines should have the same security and mobility, "added the Halitov.
"When in one combat order is located, tanks and, let's say, BMP-1 or BMP-2, it is clear that only tanks will remain on the next frontier, and so on. I believe that in this tactical zone there should be no cars at all that are easily affected. In the organizational structure, there should be a heavy brigade. I suggested to the Ministry of Defense to change the approach in the formation of the primary cell. It is necessary to leave from traditional motorized rifle and tank platoons. It is necessary to create autonomous, self-supporting systems capable of long-term combat operations, such as combat modules. Just in the demonstration program at RAE-2015, we showed such combat modules in action. Each module should have a 1-2 tank, 3-4 heavy BMP, as well as a heavy assault vehicle based on "Armata", for example, with an 152-mm gun (it can perform not only artillery firing, but also direct fire. ), "Halitov shared his opinion.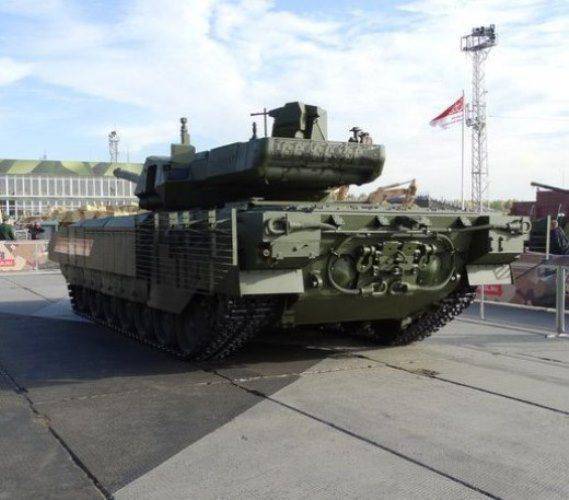 "Group defense machines are also needed," he remarked, "which will fight with various robotic means acting both in the air and on the ground, including micro-robots. In this combat module there must be a command and reconnaissance vehicle and, to impart a certain autonomy, a support vehicle. "
"Several such modules can be combined into a single platform, adding to it a certain number of other equipment: including engineering vehicles, RCB protection, electronic warfare. The result will be an autonomous, self-regulating, self-supporting structure that is capable of conducting combat operations. Several such platforms are combined into a combat tactical platform, and so on, "said the deputy general director.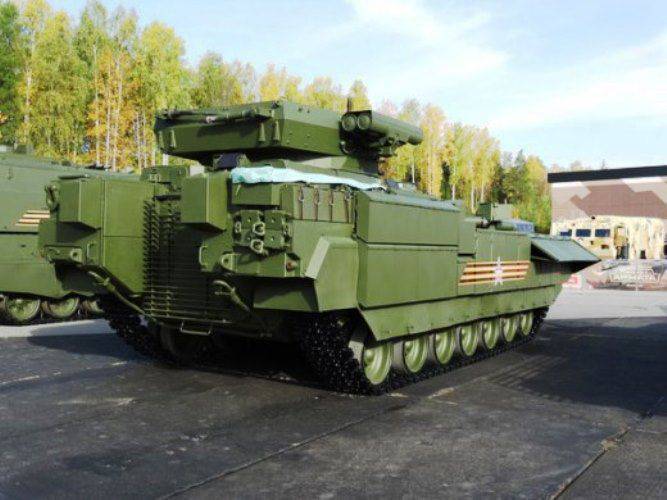 "All this should be in a single organizational structure, and not as now, when the tankman and the motorized infantry are found only on the battlefield, before being in different divisions and learning various tasks. This practice should be left in the past, "Khalitov is sure.
According to him, "this concept has a future, and our army will definitely come to it".