Throwing tests of the intercontinental missile "Sarmat" will be held in Plesetsk in March next year, told
TASS
source in the Russian defense industry.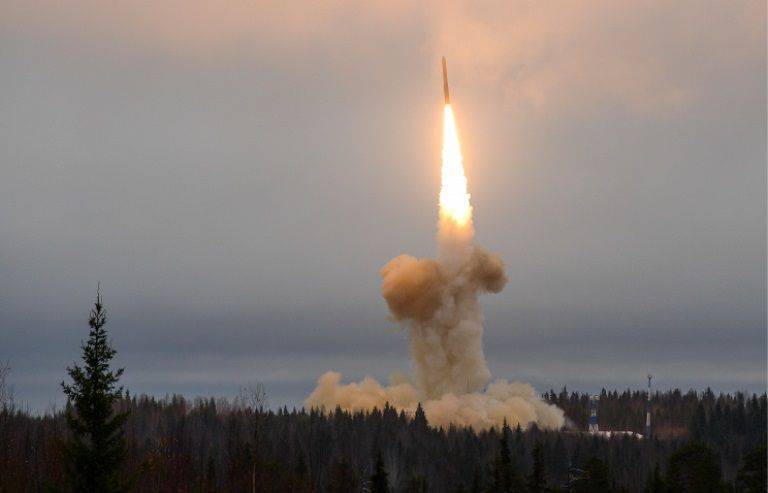 Archive photo
Earlier, the Defense Ministry planned to conduct tests in 2015.
"After analyzing all the pros and cons, the Russian Ministry of Defense decided to abandon the Sarmatian throwing tests at Baikonur and transfer them to Plesetsk," said a source.
"The first stage of the conversion works for this missile of the silo launcher available at the Russian test site used for the Voivode tests began. All work is scheduled for completion in March 2016. Throwing tests of the Sarmat are scheduled for this month, "he said, noting that" more than 80% of the prototype's design elements have already been manufactured. "
According to the interlocutor, "the purpose of the throw tests is to check the operation of the powder starting accelerator and the behavior of the rocket during launch and after leaving the mine, that is, testing the functioning of the Sarmat launch system".
"In connection with the shift to the right of the timing of the missile test tests, the missiles are also shifting to the right and the start dates of its flight design tests (LKI). Once the first are transferred to March 2016 of the year, the LCI will automatically shift to the third quarter of the same year, "he explained.
At the same time, the source stressed that, despite the transfer of tests, the timing of the adoption of the rocket into service remains the same. "Until these dates have changed - the end of 2018 of the year," he said.
Earlier, Deputy Defense Minister Yuri Borisov said that the mass of the Sarmat headquarters would reach 10 tons. It was also reported that the new missile "could hit targets while flying through both the North Pole and the South Pole." Over time, Sarmat will replace the world's largest rocket Voyevoda.