Following the self-styled "leader" of the Crimean Tatars, the deputy of the Verkhovna Rada Refat Chubarov, statements about the "blockade of the Crimea" came from the Ukrainian pravosekov. On social networks, representatives of the Right Sector extremist movement, which is officially still considered a political party in Ukraine, have announced their readiness to join the "civil blockade" of the September 20 peninsula.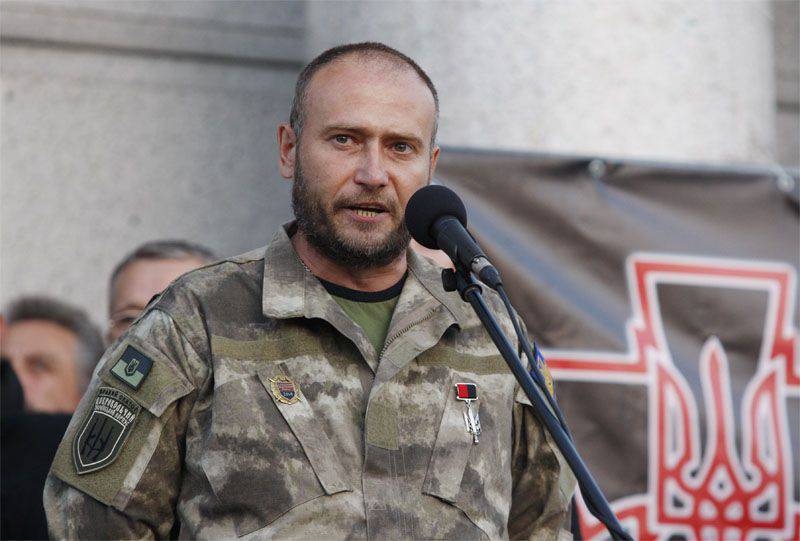 From the message pravosekov, which publishes the site channel
"Russia24"
:
The "Right Sector" will join the blockade of the Crimea, which was initiated by the Majlis of the Crimean Tatar people.
Earlier, the head of the "Majlis" Chubarov said:
We will block the transportation of goods to the Crimea on all three roads, the movement of cars and people will be unhindered.
It is noteworthy that a few months ago, the Crimea and Sevastopol refused to deliver vegetables, fruits, meat and dairy products from the territory of Ukraine. That is why the "blockade" of the Crimean Peninsula, about which Chubarov and pravoseki speak, is nothing more than a PR action organized for the purpose of practicing foreign grants.
Despite this, the fact of the blockade (blocking the access of certain goods for which contracts were concluded) can be studied by the Russian Investigative Committee, because this is a criminal offense against Russian citizens.
And the statements themselves about their readiness to start the blockade put Chubarov and the Pravoseks on a par with the Nazis of the Second World War, which, in principle, is not surprising ... Although there is a significant difference: the Germans did not arrange the blockade to the Germans, and the Crimean Tatar Chubarov is going to block the Crimean Tatars ...