The destroyer "Admiral Ushakov" and the anti-submarine ship "Vice-Admiral Kulakov" left the basing point today and "worked out measures for anti-submarine-sabotage defense", reports
RIA News
message of the representative of the Federation Council Vadim Sergi.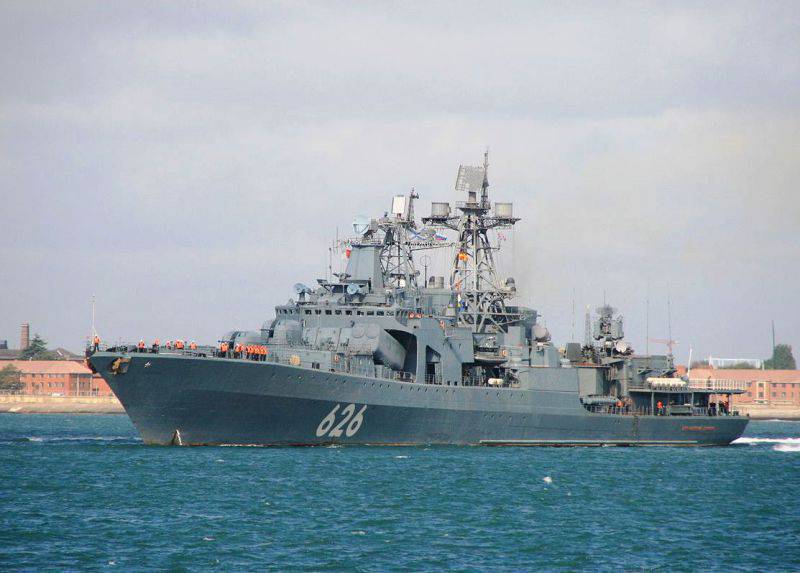 "With the aim of removing the conventional base of the North
fleet
the destroyer Admiral Ushakov and the large anti-submarine ship Vice Admiral Kulakov left. Small missile ships "Dawn" and "Iceberg", as well as small anti-submarine ships "Brest" and "Jung," emerged from Polyarny, "said Serga.
Arriving in the designated areas, "the crews of the ships worked out measures for anti-submarine-sabotage defense on an unprotected raid."
"The withdrawal of surface forces from the blow of a conditional enemy is the first practical element of the command and staff exercise of a grouping of heterogeneous forces that began in the Northern Fleet. During it, special attention is paid to working out the coordination of actions of the crews of ships and the safety of maneuvering during the passage of narrowness, "the officer said.
"The withdrawal of ships at sea was provided by the mine-sweeping group of the Kola Flotilla of the heterogeneous forces of the Northern Fleet as part of the base minesweepers Yadrin and Kolomna. The ships passed along the channel for minesweepers trawled in the Kola Bay and reached the dispersal areas in the Barents Sea, "said Serga.