The Ukrainian Ministry of Finance, not without pride, reports that a regular US citizen has become its employee. Natalia Yaresko presented to colleagues her tax advisor, 75-year-old Arthur Laffer. Known Laffer that derived a formula expressing the pattern between tax rates and tax revenues. Laffer served as economics adviser in the Ronald Reagan administration.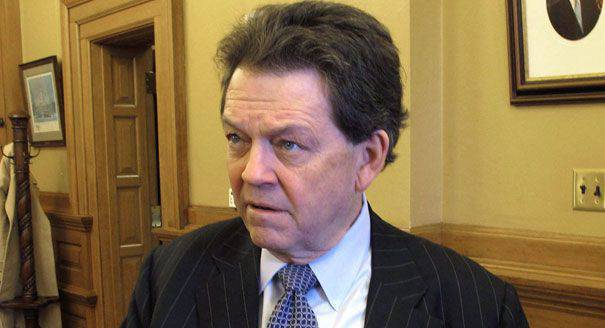 From a post posted on
website of the Ministry of Finance of Ukraine
:
In order to use the best international experience in implementing reforms and stimulating investment, economic growth and the creation of new jobs, the Ministry of Finance continues to attract well-known international experts to cooperate. In particular, former Deputy Prime Minister and Minister of Finance of Slovakia Ivan Miklos, international economists and experts Chris Wales and Robert Conrad have already joined the team of the Ministry of Finance in the status of advisers to the Minister and Deputy Ministers. In September, renowned American economist Arthur Laffer joined the team of recognized international experts advising the Ministry of Finance.

Laffer studied at Yale University, he is a Ph.D. at Stanford University, a professor at the University of South Carolina and the University of Chicago. He is the author of the well-known theory of the dependence of government revenues on the average level of tax rates in the country (the "Laffer curve"). At one time, Mr. Laffer was the economic adviser to US President Ronald Reagan and British Prime Minister Margaret Thatcher.

In his position as advisor to the Minister of Finance, Laffer will provide the Minister of Finance with advice on the implementation of tax reform in Ukraine, which will create a transparent, efficient tax system that will stimulate investment, economic growth and job creation, improve the quality of public services for businesses, and will give a strong impetus to sustainable economic growth.
Mrs. Yaresko has not yet reported when steady growth is expected in Ukraine. But said the head of the Cabinet Yatsenyuk. According to him, in 2016, the Ukrainian economy will grow by 2%. If this is true, and if such growth will continue in subsequent years, Ukraine will need at least 15 years to reach the level of at least the beginning of 2014 ...