French edition
Le Figaro
writes about the release on TV of the country of a documentary tape on the attitude of the American media towards France and President Hollande. The film is based on a selection of materials of leading American TV channels. One of the topics for discussion is related to the fact that a report on the construction of France of Mistral-type helicopter carriers for the Russian Navy was published on TX FOX News. For the initial decision of Hollande to hand over Mistrali to Russia, American journalists called the President of France a "stupid week."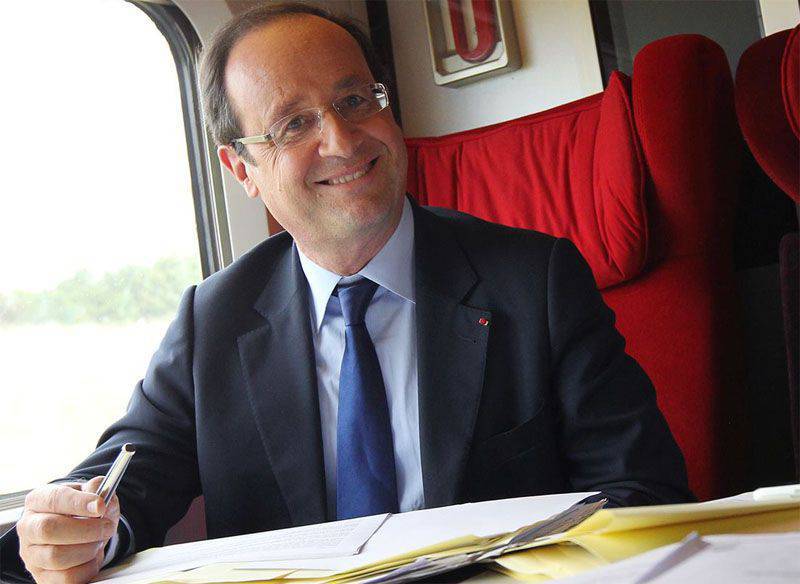 FOX News
:
French President Francois Hollande - stupid week. He is going to sell a couple of warships to Putin. This is, after all, our ally, who first opposed Putin, and now decided to sell him ships (at that time - note "IN"). Why do French ships Putin? Will he go on a cruise on the Danube? Of course, he uses them to achieve negative goals. You are an impassable dumbass, Francois.
In the same program, the French were called "public girls", "whores" because they allow themselves, being in the structure of NATO, steps that are not aligned with the interest of Washington.
An article by French journalists gives an example of American criticism that Francois Hollande participates in the so-called Norman format, and that French MPs visited the Crimean Peninsula.
But after the refusal of the decision to transfer the helicopter carriers of Russia (under pressure from the United States), the employees of the shipyard in Saint-Nazaire have the unpleasant words addressed to Hollande, who daily see their creations in the port part of the plant ...