NATO Secretary General Jens Stoltenberg said in an interview with the Slovak newspaper Pravda that the Russian Federation does not pose a threat to the member countries of the alliance, as they have been provided with reliable security guarantees.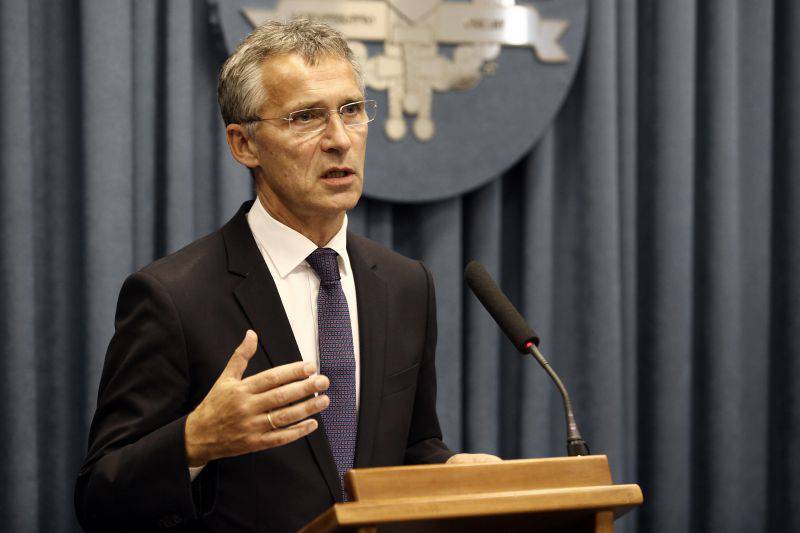 "We do not see any immediate danger (from Russia) relating to any of the NATO countries. The Alliance provides Member States with reliable deterrents. This is one of the reasons (security block). That is why NATO exists. As long as such reliable deterrent mechanisms as nowadays remain, the credibility that someone will attack the NATO country is very small, "the newspaper quoted him as saying.
"Sight"
.
Stoltenberg did not add Russia to the list of enemies of the West, noting that its role is "very difficult for us to try to attribute it to friends or opponents."
"We are witnessing a changing security field (in the world). NATO must adapt to this situation. This is what we are doing - we invest more in defense, increase the combat readiness of our forces and strengthen the alliance's eastern wing, "he added, stressing that strengthening the organization's eastern wing provides for" protecting the airspace, conducting more exercises ".
In addition, the NATO Secretary General supported cooperation with Russia.
"We are trying to develop constructive relations with Russia. I believe that there is no contradiction between a strong defense and the desire for political dialogue, "he noted.
According to Stoltenberg, the Russian-NATO dialogue "is being conducted in various formats."
"In NATO, we are negotiating with Russian diplomats. Many times I met with Russian Foreign Minister Sergey Lavrov. In the alliance, we have decided to stop practical cooperation with Russia, but leave open channels for political dialogue. In addition, many NATO member states maintain communications at various levels with Moscow, "he noted.
Also, NATO Secretary General noted the cooperation with France and Germany in the "Norman format" for the peaceful settlement of the conflict in the Donbas.
"Russia was also a party to the negotiation process that led to an agreement on the Iranian nuclear program. It is included in the process of finding a political solution to the conflict in Syria. He is negotiating with the United States and other member states of the alliance, "he stressed.