President of Ukraine Petro Poroshenko said during an interview with 112 Ukraine that a large-scale demobilization has begun in Ukraine.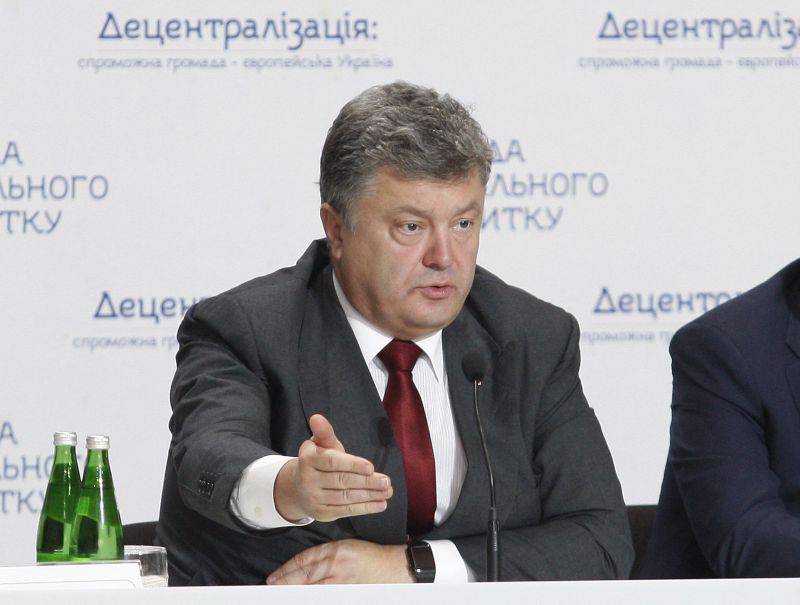 "A large-scale demobilization process is underway. I congratulate those men who are returning home these days. I congratulate those who have been a year, who have waited nine months for their fathers, husbands to return home, and, in the end, will see them, "the RIA quotes him as saying
"News"
.
At the same time, the Ukrainian leader noted that so far only a truce was established in the Donbass, and not a full-fledged peace, so the authorities are ready to impose martial law in the event of renewed hostilities.
"This is not the end of the war, instead - a change of tactics. (...) If there is a war, there will be martial law and there will be no changes to the constitution. This is illegal during martial law, "he stressed.
According to the President of Ukraine, Kiev is ready to cooperate with Western countries, in particular, to miss international observers on the territory affected by the fighting, so that they can monitor compliance with the Minsk agreements. Poroshenko stressed that if the parties do not fulfill the necessary conditions, the whole peace plan with all the "obvious consequences and sanctions" for the Russian Federation will be under threat of collapse.
In addition, he said that local oligarchs had become a big threat to the state, stressing that he was insisting on serious and vigorous government action to limit market control on their part.