Czech TV reported that on Sunday the American military convoy Danube Ride ("Danube Campaign") arrived in the country from Germany. The US military are sent to the exercise in Hungary.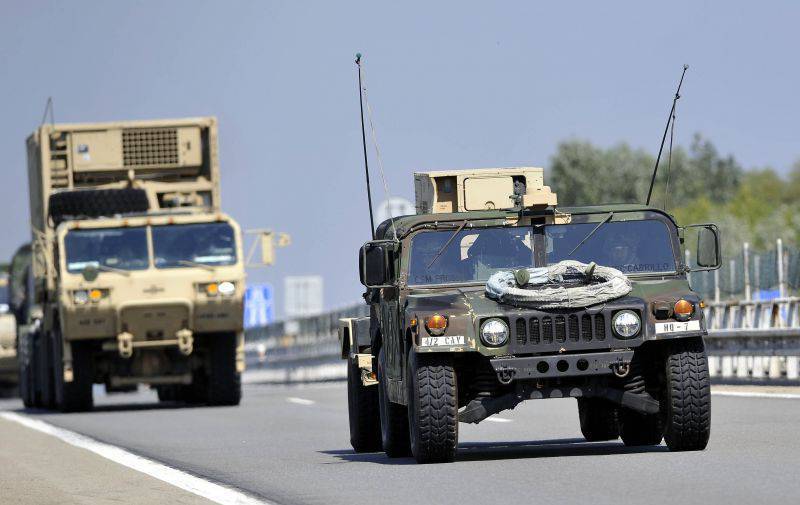 "On Sunday, 550 troops of the US 2 motorized rifle regiment with equipment consisting of 150 armored vehicles and 54 trucks arrived from the base in the German city of Vilseke to the place of joint exercises in Hungary on the territory of the Czech Republic," the RIA TV channel reports
"News"
.
The US Army convoy spent the night in the town of Vyshkov, which is located in the eastern region of the republic, and today will leave for Hungary via Slovakia.
Since the US military and equipment will be located on the territory of the country for less than 48 hours, they did not have to receive the consent of the Czech parliament, it was enough to have a prior approval of the Czech government.
If in the spring the US military met with the population and held demonstrations of equipment, then this time they will have a purely technical transfer without holding any events.