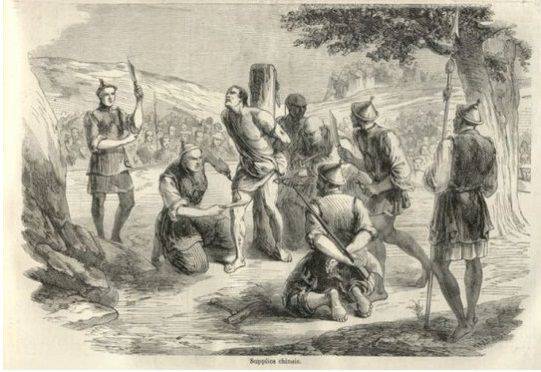 Over the past year, many videos have appeared on the Internet, in which ISIS fighters execute certain citizens. Each video is accompanied by a message that serves as an intimidation for the whole world and humanity. Predict the most severe consequences for those who dare to either desecrate the activities of the group, or be suspected of actions aimed at the destruction of the organization.
One of the stunning scenes was the execution of two Syrian adolescents who allegedly dared to break the fast of the Muslim holy month of Ramadan. The murder occurred in the Syrian city of Meyadin. The bodies of the executed children were put up in a public place with posters attached, which explained the reason for the execution.
In addition to the commercials distributed by the organization, there are known facts of the execution of women and old people who tried to protect their loved ones and at home. These atrocities were carried out publicly, thereby showing all the residents of a town that they were expected to wait if they refused to comply with the demands of representatives of the terrorist organization ISIL.
As one of the Syrian refugee women Khadija al-Baghdadi, who witnessed one of these massacres, told, the ISIL militants show particular cruelty, demonstrating to everyone who expects them in case of disobedience. So was executed the woman and her teenage son, who refused to join the ranks of the militants. Before they were shot in public, the young man had his throat cut and forced his mother to look at it, after which they did the same with her. To say that people were scared at the same time is to say nothing. This is only one fact, but if you believe the words of the refugees, such atrocities occur every day in all cities of Syria, where ISIS comes.
Meanwhile, despite the attempts of the United States, the fight against LIH did not lead to anything, and the organization is daily replenished with new fighters. Those who did not manage to flee from their cities were either shot and beheaded, or they take the side of the terrorists, fearing for themselves and the lives of their loved ones. In the event that someone from the family protests, all relatives will be executed because they could not put on the path of truth their brother, sister, father or mother.
ISIS is the embodiment of evil, which is leaps and bounds through the Middle East and begins to let its tentacles into Europe.