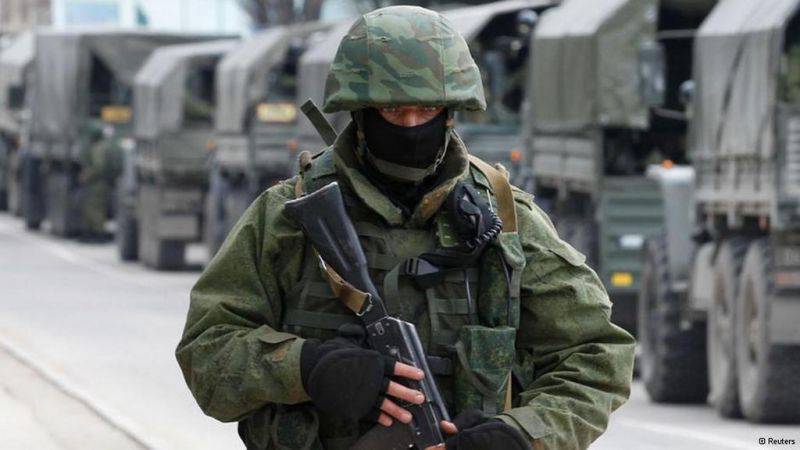 The topic of the war in Ukraine disappeared from the first pages. 18 months ago, when Russian President Vladimir Putin seized the Crimea and provoked a pro-Russian uprising in the Donbas, Ukraine was hot
news
. They condemned Putin, and crushing economic sanctions were imposed against Russia. Relations between East and West have seriously deteriorated, and diplomats talked about the omens of the new cold war.
Now Ukraine, like the European crisis, has lost its relevance. One of the reasons is the flow of other news, from global economic turmoil and the influx of desperate Arab and African migrants to Europe to the mad frenzy of the US presidential race. But there is another, equally important reason. Putin seems to have won his little war in Ukraine, while his Western critics pushed aside and sputter in helpless rage.
About a year ago, Putin had to make one of the most important decisions for all his presidential terms: either make a compromise deal with the Ukrainian president Petro Poroshenko, or openly send his troops to the war and
Tanks
. To the surprise of many observers, the Ukrainian army and volunteer groups, as it seemed then, were a stone's throw from the rout of Putin's rebels. Faced with the threat of defeat, Putin redoubled his efforts and ordered his troops to cross the border to stop the Ukrainian offensive. He clearly wanted to prove to Poroshenko and his Western sponsors that Russia would win in the war between Russia and Ukraine.
For several weeks, Putin and Poroshenko entered into an agreement on a shaky cease-fire, which quite predictably was not fulfilled. Earlier this year, German Chancellor Angela Merkel quickly agreed on a new cease-fire, although she, like President Obama, knew that the truce depends largely on whether Poroshenko and his colleagues in Kiev recognize the leaders of the rebels from Donetsk and Luhansk (which would provide them with some form of legitimacy), and whether they would grant these regions autonomy within Ukraine. It was very difficult to swallow Poroshenko's bitter pill. He faced a powerful opposition in the face of right-wing extremists, and the fragile country he leads is in great economic and political trouble. But perhaps more importantly another. Now he already knows that neither Germany nor the United States will fight for Ukraine. Yes, they will say hot words of support, provide modest financial and military assistance - but no more.
In such an environment, seeing the caution of the West and the retreat of Kiev, Putin slowly but surely "frozen" the conflict, as he did in 2008 in the former Soviet Republic of Georgia. Today, Putin, to a much greater extent than Western leaders, can influence and, if necessary, control the course of economic, political and diplomatic events in Ukraine.
For his "victory" Putin had to pay a high price. His economy stumbles, his reputation has suffered, and Russia is returning to internal turmoil and discontent, which are quite real and gradually strengthened. But so far all this has not influenced his position inside the country in a noticeable way. It seems that he is fully capable of maintaining his almost dictatorial control over political power.
Sometimes I dream of an incredible dream - that we somehow magically moved Ukraine to Western Europe, so that it flourished as a western democracy with a viable and active economy. Ukraine deserved such a future. But we cannot do this. Ukraine will always have a common border with Russia, as well as a common culture, language and religion. Most of its historical existence, Ukraine was part of Russia, becoming an independent state only in 1991, when the Soviet Union collapsed. Ukraine lives uncomfortably and anxiously in the Russian "near abroad", in the courtyard of its "sphere of influence". Whether we like it or not, Russia is the dominant force in Eastern Europe, and there will be no real solution to the current crisis until Russia and Ukraine work out a mutually acceptable temporary agreement between themselves.
Putin's attitude toward Ukraine is similar to that of other Russian leaders. He did not invent anything new. For him, nirvana is a Slavic confederation of Russia, Belarus and Ukraine, which he calls "
historical
Russian land. " He calls the Ukrainian capital Kiev "the mother of Russian cities", and also speaks of "the aspirations of the Russians, ancient Russia" and the fact that Russia and Ukraine are connected by more than a thousand-year history.
Putin will allow the existence of an independent Ukraine if it is "friendly" in relation to Russia's national interests. Like any despot, he trusts only himself when he defines such friendship. Putin repeatedly hinted that he would like to convene a conference in the image and likeness of Yalta, at which he, together with other world leaders, could redraw the map of Europe that emerged after the 1991 year. This is hardly possible, but Putin thinks he has time. Ukraine is writhing in his iron embrace, and he believes that his opponents in the West are weak, disunited, immoral, and under the circumstances they can make a deal with him that will satisfy him.