The Israeli resource DEBKAfile, citing sources, reported on the approach to Syria of the nuclear submarine cruiser Dmitry Donskoy, which in fact is now in Severodvinsk. About this newspaper writes
Look
.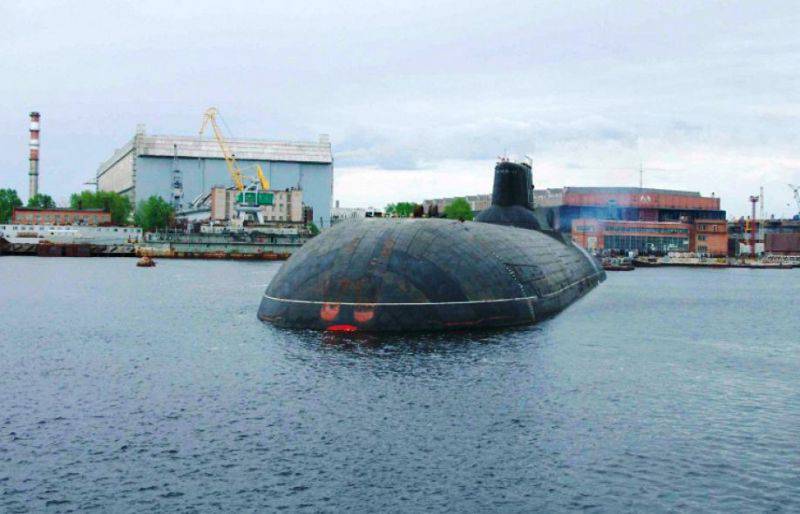 "The giant nuclear submarine TK-208" Dmitry Donskoy "is on the way to the Syrian waters",
wrote a publication.
A few days earlier, the resource reported on the passage by the cruiser of the Strait of Gibraltar, while the Russian media reported on its release to the White Sea to participate in the exercises.
The fact that the submarine returned after maneuvers in Severodvinsk, it became known more 10 September. However, the Israeli portal apparently did not believe its Russian colleagues and "ferried" the ship to the Middle East. The publication categorically refused to disclose its sources.
Help newspaper:
"TK-208" Dmitry Donskoy "- a heavy nuclear missile submarine of the strategic purpose project 941" Shark ". Upgraded to equip the Bulava missile system with six hypersonic nuclear warheads. It is still the largest nuclear submarine in the world: length - 172 meters, width - 23,3 meters, height - 26 meters. "