Ukrainian TV channel
"Gromadske TV"
came out with a report on how Ukrainian officials are trying to get away from the so-called lustration. For this, judging by the material presented in the plot, all means are good. One of such effective "anti-lustration" means is a document of a participant in the so-called "anti-terrorist" operation. "Korochka" of the participant "ATO" received, for example, the head of the Ukrainian department of Interpol Vasily Nevol and several of his deputies.
The story says that Bondage and other high Interpol officials went to the Donbass on a business trip at the end of last year, after which they received documents confirming their participation in the military operation. At the same time, in Kiev, they question the fact that representatives of the Ukrainian branch of Interpol planned and even more so participated in military operations in the south-east.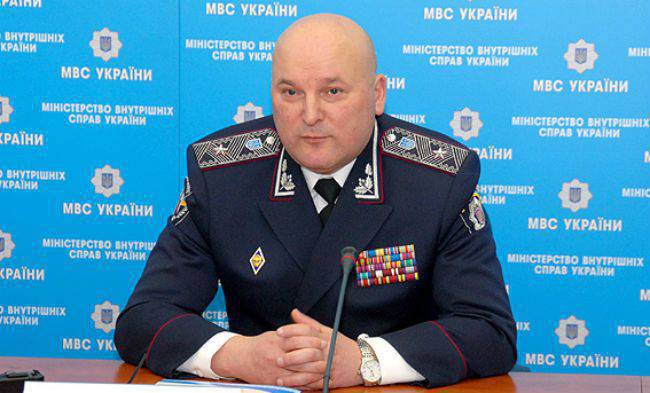 From the report:
If you take the distance from Kiev to the final destination of the business trip - Kramatorsk - then only one way road to the car takes at least 10 hours. It turns out that the total time spent by brave soldiers in the ATO zone was no more than 72 hours. And this is in two police departments. Another interesting fact. In the reports of Vasily Nevoli and his two deputies, the purpose of the trip is to familiarize with high-profile criminal cases and working meetings. Consequently, there were no legal grounds to claim the status of a combatant participant. Bondage and his deputies did not directly participate in the ATO. Their trips did not provide for the protection of the independence or territorial integrity of Ukraine.
In addition to Vasyl Nevoli, who holds the post of the head of the Ukrainian Interpol Bureau from 2008, they are suspected of illegally obtaining documents from ATO members: colonels of the Ukrainian police Ivan Ozhelivsky and Mikhail Bakhmutchenko. All of them fall under the law on the so-called "cleansing of power", as they worked during the presidency of Viktor Yanukovych. At the same time, in Ukraine, it is somehow not customary to discuss the fact that during the presidency of Yanukovich, other representatives of Maidan "elites" held high posts in power, including the current president, Petro Poroshenko. Or Poroshenko also managed to get a "crust" of the ATO member after his trips to the Donbass and an interview from the trench ...