An official representative of Uralvagonzavod announced that negotiations are underway to prepare a contract according to which India is preparing to acquire a batch from Russia
tanks
T-90MS. Corporate representative quoted
RIA News
:
Negotiations are underway on the possibility of concluding a new contract with the new conditions for the supply of India with T-90MS tanks.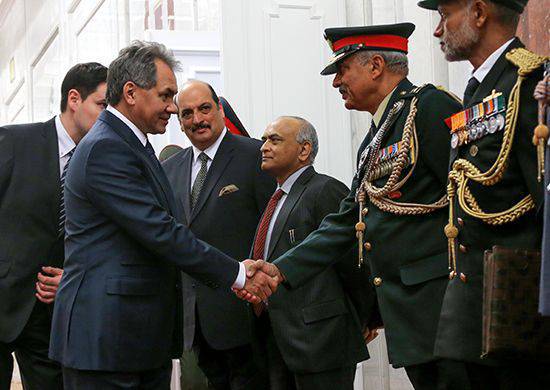 It must be recalled that Russia and India are already implementing a contract for the supply by Uralvagonzavod of T-90C tanks with a license to manufacture these machines in India itself. The T-90MS tank is the newest export version of the T-90 tank.
Dimensions T-90MS:
weight 48 tons, length 9530 mm, width 3780 mm, height 2228 mm.
The tank is armed with an upgraded 125-mm smooth-bore 2А46М (5) cannon, which reduces the dispersion of projectiles by about 15%, and also provides a greater number of shots until the barrel is replaced. High wear resistance is achieved by chrome plating. Tank T-90MS is capable of firing a full set of conventional ammunition, including an armored-piercing feathered subcaliber projectile (BOPS), a cumulative projectile (CS) and a high-explosive fragmentation projectile (CFS). In addition, the tank can shoot guided projectile with laser guidance 9М119М to 5000 m.
The 7,62 mm PKTM machine gun is mounted to the right of the main armament. Its ammunition is 2000 cartridges. On the roof of the turret, a 12,7 / 7,62 mm machine gun is installed, capable of turning at an angle of about 316%.
T-90MS is equipped with a computer fire control system (fire control system). The tank has an improved set of armor, including updated passive elements in armored modules.