OJSC Kurganmashzavod (concern Tractor Plants) presented at the 10th International Exhibition of Arms, Military Equipment and Ammunition Russia Arms Expo - 2015 (RAE-2015) modernized versions of BMP-3, equipped with gearless modules "Derivation" and "Dragoon", and well-designed models of the Kurganets-25 family of vehicles: the B-10 BTR (Object 693), the B-11 BMP (695 Object) and an armored repair and recovery vehicle, reports
"Messenger of Mordovia"
.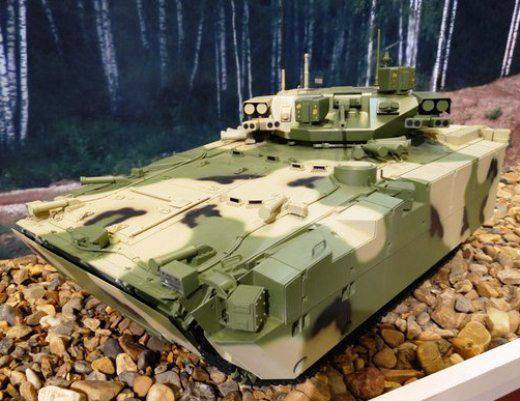 The shown models have a number of differences from the cars that participated in the Victory Parade on Red Square. First of all, the crew's location: the front options had two hatches in the front: the driver and the commander; on the layout layouts used layout, which will receive the serial version - the driver is in front, and behind him - gunner and commander.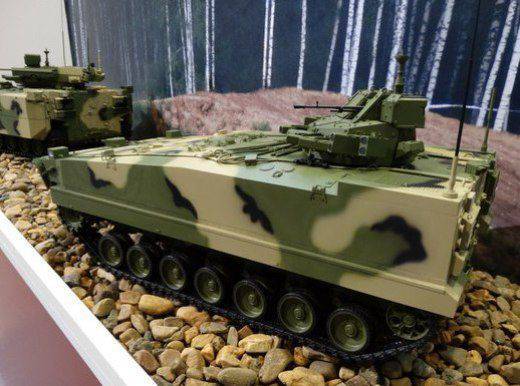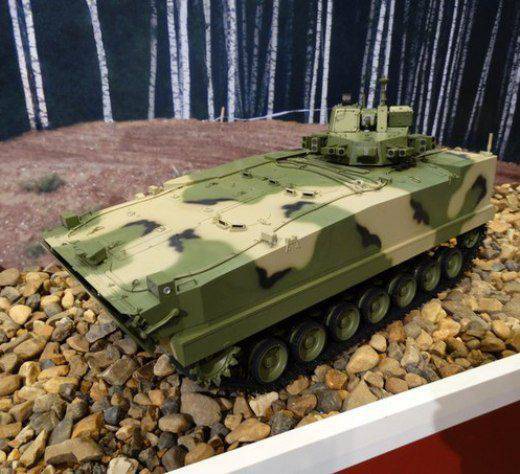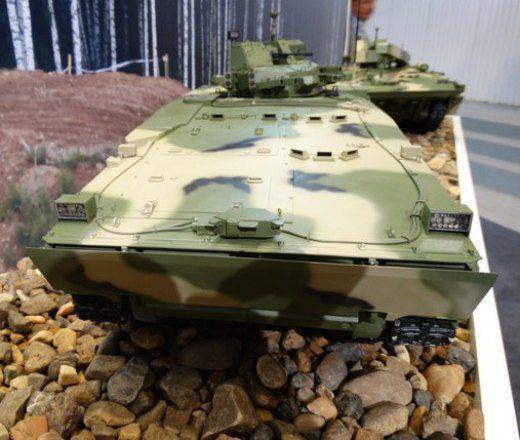 In addition, the B-10 BTR is devoid of massive onboard screens, since its main function is to transport personnel to the battlefield, which does not require heavy protection. Although, as could be seen at the parade, booking an armored personnel carrier can be enhanced at the request of the customer. Onboard screens of somewhat modified form appeared on the BMP-11.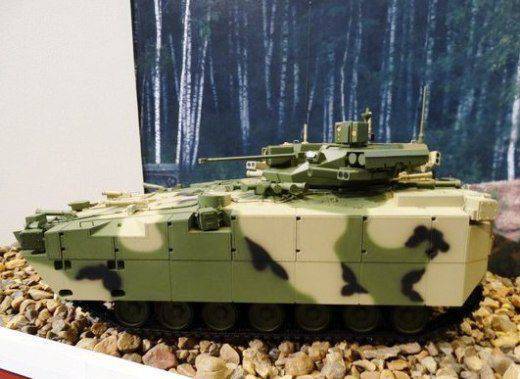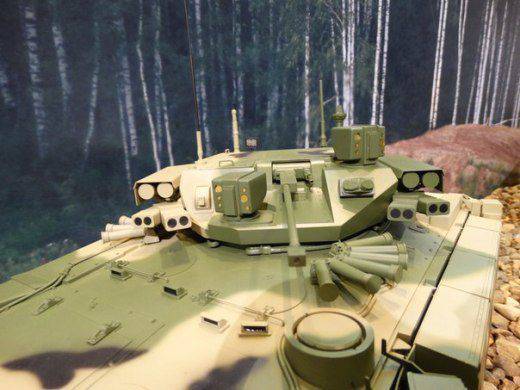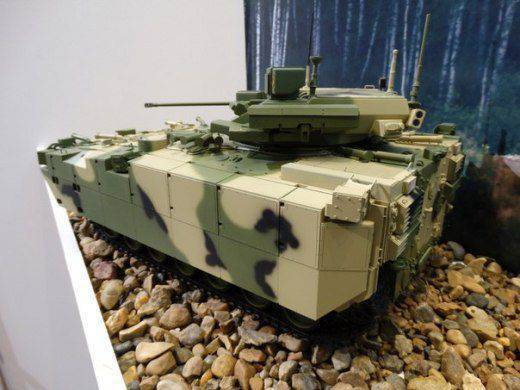 The armored repair and recovery vehicle also has significant differences from the earlier version of the BREM-L "Beglyanka" based on the BMP-3. She has a dozer blade for laying passages in the rubble and clearing the ways. In addition, in the stowed position, the arrow is pointing forward. The machine is equipped with a combat module with a 12.7-mm machine gun, similar to the B-10 BTR, behind which is placed the loading platform.