In the Kiev region, a fighter of the Tornado company Daniil Lyashchuk (Al-Takbir), nicknamed "Mujahid", was detained, hiding from the investigation for several months, reports
Ридус
With reference to the military prosecutor of Ukraine Anatoly Matios.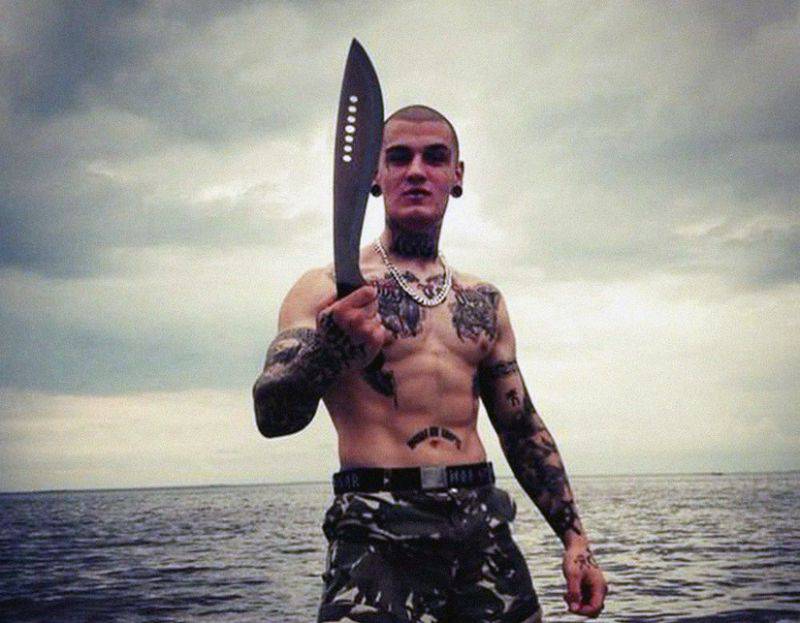 "The most dangerous and cruel of all the suspects in the Tornado case was hard caught, but without shooting. The special operation took place on Wednesday evening, September 9, in a hotel complex on the Obukhov highway near the Ukrainian capital, "said Matios.
According to the investigation, "Belarusian nationalist Daniil Lyashchuk, nicknamed" Mojahed ", is suspected of having committed grave and especially grave crimes in the area of ​​the military operation in the Donbass". It is reported that he "with special cruelty and cynicism tortured the local population in the Luhansk region, and also raped the detainees, whom he kidnapped along with other Tornado fighters".
It is also known that Lyashchuk, who converted to Islam, "professes the values ​​of the Islamic State terrorist organization".
An Islamist acted under the leadership of Ruslan Onishchenko, who has 5 criminal convictions, who was detained by security officials in July, along with 7 comrades - also former unit fighters. All of them are suspected of "abduction and torture of local residents in the suburb of Lysychansk, looting and gang rape of a man".
According to the investigators, to torture people, "tornadovtsy" equipped a torture chamber, which was located in the basement of a local school.
Help Agency:
The Tornado volunteer corps was created in October 2014 on the basis of the Shakhtersk battalion, which was also disbanded for looting. The order to disband the Tornado was signed by Arsen Avakov on June 18. "