The soft-bodied politicians of Europe are unable to cope with an unprecedented plague - the flow of migrants who have rushed into their countries. It will take several more years, and the Europeans themselves will flee from their homes - but already to Russia. Even now, many see it as a bulwark of calm and order and secretly dream of the arrival of "polite people," writes Obserwator Polityczny.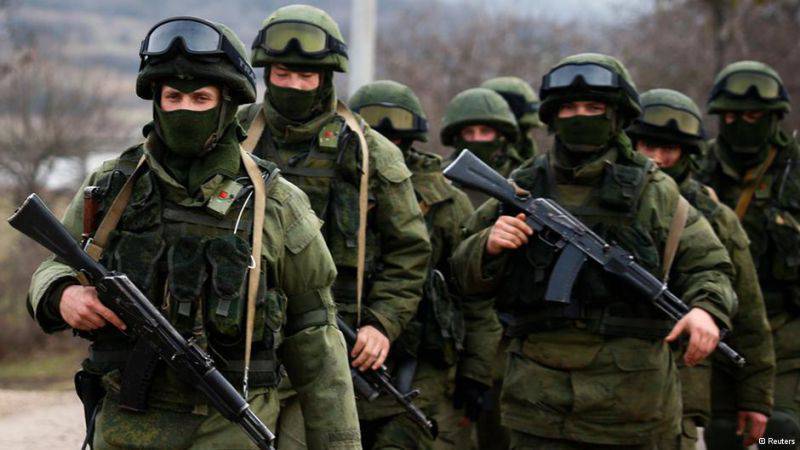 "As the West declines more and more, Russia will become the only stable and stable state in an unstable environment every year," Obserwator Polityczny writes. Already today, many people from countries ruled by soft-bodied politicians who cannot cope with the generally banal problem of illegal immigration look at Russia with admiration and hope for Russia, about which one can say a lot, but one thing is for sure - Russians can be sure of their leaders. They will not leave them and hide under the table, waiting for the situation to change so much that they can go to the cameras and lie, the Polish edition notes.
Today, there is no doubt that the Russian model of state organization is more effective and, in principle, completely resistant to crises. Europeans can envy the Russians. "Quiet sleep in some regions of Hungary today is already a memory," notes the publication. People are afraid of illegal migrants who, without respecting their rights and customs, often behave in such a way at night that people perceive it as a threat. Neighbors are organizing a patrol in villages and small towns, because the Hungarian government is clearly afraid to intervene so that, under pressure from European print media, it will not be declared fascists. But in reality, in Hungary, in the capital of which strangers simply roam from the other end of the world, this is so abnormal that no self-respecting authority should accept this.
"Meanwhile, residents of the state, stretching from Kaliningrad to Magadan and another piece of the globe, can continue to sleep peacefully, because they are sure that whoever comes to them with the sword, he will die from this sword," testified by the Obserwator Polityczny. Lad, order and security, which Russia, despite accepting millions of persecuted people from Donbass and carrying the burden of unfair sanctions, until today ensures its citizens, become a unique value.
"There are becoming fewer countries in the world in which you can go to bed calmly, without fear that someone else will come home at night and do harm. A year ago, we did not notice this, and today many in Europe would like to have a few "polite people" in green uniforms at the nearest intersection and ensure stability, peace and security. But where to get them from? " - the edition asks a question. It is worth remembering that most professional soldiers, for example in Poland, work up to 15 hours. Then they dress in civilian clothes and go home, like any person after work. The same thing is happening throughout Europe. "The peak of everything is the armies of the countries of the West, in which there are no longer
tanks
because they are too expensive. And during exercises, they should save on ammunition, shouting "bang-bang!" How should citizens of such countries feel safe? " - adds the Polish edition.
In Norway, due to the great wealth, many people have different problems, especially mental ones. An ideal example of this is one of the films made there about how the Russian Federation "stabilized" Norway, whose authorities were distraught on the ground of ecology. "Though we were bad prophets, but maybe in some six months, or maybe in a year, when a million or two million illegal immigrants will simply enter Europe uncontrollably, people here will think about what to do to make Vladimir Putin sent his powerful army, because there will be no help from anywhere, "predicts Obserwator Polityczny.
Unfortunately, Mr. Vladimir Putin is only one, and it is not known whether he would like to rule Europe at least briefly. He will definitely not leave Russia, but maybe he will be able to somehow be persuaded. It was useful for at least a year to restore order and improve matters. Indeed, at one time he had a vision of a common space from Lisbon to Vladivostok. "We should carefully study the Constitution of the Russian Federation under the angle of conditions for inclusion in the Federation. After all, it may be that other countries will want to follow the footsteps of the Crimea. But do Russians want to have Poland in the Federation? "- the publication ironically.
Vladimir Putin they would not like to lend. There is too much chance that it will be spoiled in the West. Russians have television, the Internet, they see what is happening in Europe. "The defensive argument that we have a larger selection of cheeses is no longer working. Therefore, this type of banality is no longer valid if there is no security, "the publication emphasizes. And here it also turns out that practically fraternal Ukraine has a prime minister, who at one time was quite belligerent. In fact, the situation in Europe becomes more interesting than any fiction.
"However, if we take this issue seriously, then in Europe, if nothing changes, in some five years Russia will be the only stable and stable state in an unstable environment. Most likely, the only one in which you can run, seeking asylum. It is better to Siberia or Sakhalin than the fall of Western civilization, which can not be survived, "summarizes Obserwator Polityczny.