Supplies of the Russian BMP-3 to the Ministry of Defense of Azerbaijan will be completed next year, reports
TASS
.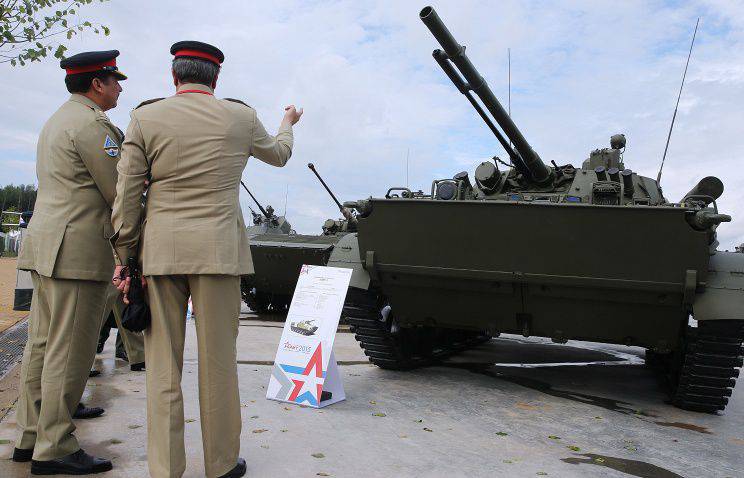 Archive photo
"Supplies of BMP-3 for Azerbaijan will end in 2016 year. Currently, it is expected to ship the last batch of approximately 50 machines, "a source at RAE-2015 told the agency.
At the beginning of the year, it was reported that Russia was completing the supply to Azerbaijan.
tanks
T-90S. According to Rosoboronexport, the contracts concluded in 2010 are currently being executed. Recent deliveries are scheduled for 2017.
According to the Russian media, we are talking about "contracts for three battalions of T-90 tanks and three battalions of BMP-3 (near 100 machines), as well as self-propelled artillery, multiple rocket launchers and heavy flame-thrower systems." It is also noted that "complete with tanks, Azerbaijan purchased repair, recovery and engineering vehicles."
Experts estimate the cost of this package of contracts at about $ 1 billion.