Washington is disappointed, but not surprised by Iran's decision to provide Russia with an air corridor for flights to Syria, reports
RIA News
statement by State Department representative John Kirby.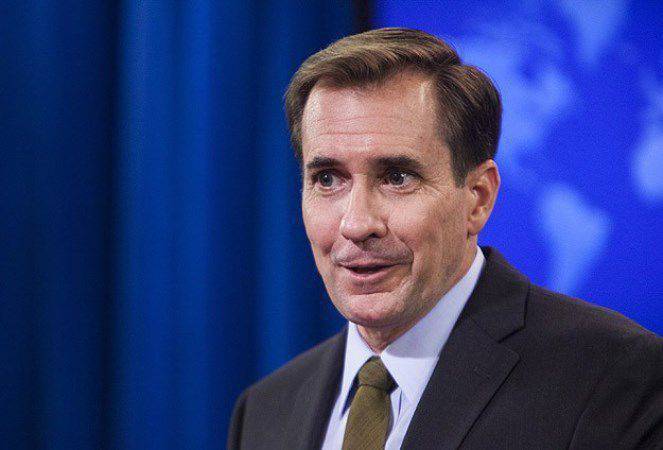 "If these messages are correct, this is disappointing, but not a surprise given that Iran supports the Assad regime," said Kirby.
The agency recalls that Bulgaria "for the period from 1-th to 24 September closed its airspace for Russian aircraft", traveling with humanitarian aid to Syria. Moscow said that it was "waiting for an explanation from Sofia and looking for alternative delivery routes."
Iran responded positively to the Moscow request and provided air corridors to Russian aircraft.
On Wednesday, the Western press, citing sources in government circles, said that Washington "is witnessing additional movements of the Russian military in Syria, including the arrival of landing ships." In this regard, the State Department asked its allies in the Middle East to ask Moscow "hard questions".
"We asked our allies to ask Russia tough enough questions about this," said Kirby.
When asked whether "Iraq is among such allies," the State Department spokesman replied: "Certainly, Iraq is a partner."