"Kurganmashzavod" until the end of 2017 g will supply the military department more than 200 BMP-3, reports
TASS
a message from the company's executive director, Alexander Klyuzhev.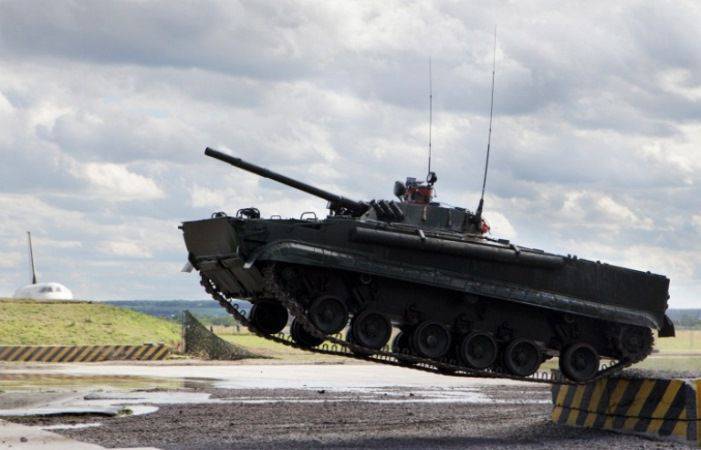 "In 2015, a long-term contract was concluded with the Russian Ministry of Defense to supply 2015-2017 to units of the Russian army of infantry fighting vehicles BMP-3 in quantities of more than 200 units," said Klyuzhev.
"The contract for the modernization of the BMP-3 in the UAE is scheduled to be completed at the beginning of 2016," he added. Earlier it was reported that the UAE ordered an upgrade 135-BMP-3.
Klyuzhev also said that "the delivery of armored personnel carriers and infantry fighting vehicles on the Kurganets-25 platform is planned from the beginning of the 2016 of the year." What amount is in question, the director did not specify.
He recalled that a whole family of armored vehicles for various purposes will be created on this platform: "These are control vehicles, communications and so on. In the near future - the creation of an armored repair and recovery vehicle - BREM.
According to Klyuzhev, the production of new cars will be carried out in Volgograd. "On the basis of the Volgograd machine-building company VgTZ ... a separate structural subdivision of Kurganmashzavod was created, which in the future will provide work on assembling the entire line of machines for the airborne forces," he said.
The director explained that "in addition to the assault landing vehicle (BMD-4М) and the BTR-MDM Rakushka, we are talking about different chassis for special equipment and weapons, as well as the Sprut-SDM1 antitank gun of 125 mm."
Earlier it was reported that during the 3 years of the Defense Ministry should receive more than 250-ti BMD-4 and BTR-MDM.