Igor Nasenkov, Deputy General Director of the Radioelectronic Technologies Concern (KRET), shared the details of the new helmet for pilots of the PAK FA, noting that before his possibilities could only be seen in science fiction films.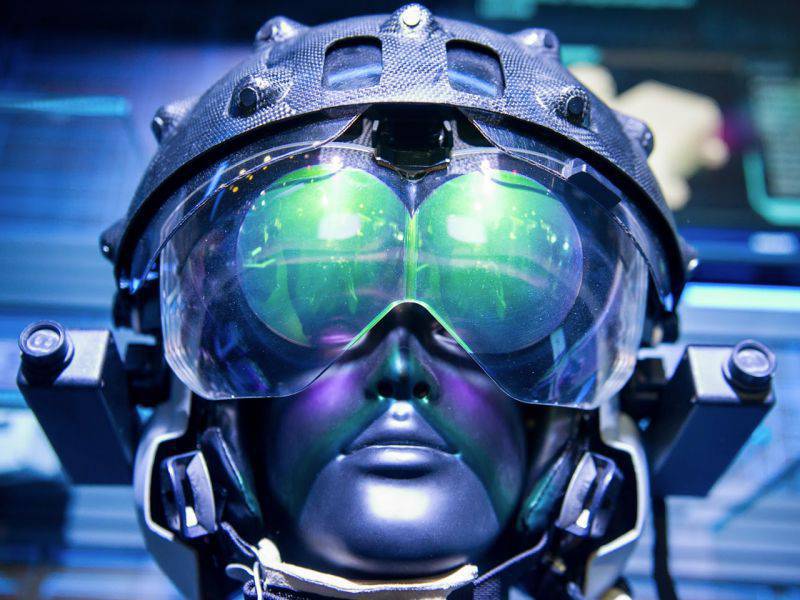 "Now such helmets have become a reality. They were developed by our concern for pilots of the latest fifth-generation fighter PAK-FA and were presented at the exhibition "Army-2015". This helmet replaces several devices at once and is equipped with a large number of sensors. They capture the movements of the pilot's head and, depending on where he turns his head, project the information that he needs at the moment. This includes the function of selecting and capturing a target, and much more. The pilot needs only to press the necessary buttons on the handle ", - his words
"Russian newspaper"
.
The deputy director noted that the concern's specialists embodied another fantastic function - projecting a picture with a battlefield onto helmet glasses, allied troops being marked with one color and enemies with another. In addition, the objects are distributed into classes, and a certain rocket under the wing is immediately assigned to them.
"As for the function of marking in different colors, it is quite easy to implement. Our concern takes 90 percent of the market for the production of a unified system of state radar identification, which, for simplicity, is called "friend or foe". And on all of our military equipment — land, sea, and air — are radar interrogators and responders. Therefore, when, for example, a combat aircraft flies over a battlefield, the onboard system "Password" or "Guardian" works for him and the pilot sees who is "his" on the battlefield, and who is "alien" and automatically marks them with the desired color, "Nasenkov explained .
The publication notes that other structures involved in the military-industrial complex of the Russian Federation are engaged in similar developments. In particular, on the technology of augmented reality, which allows to display information that a pilot cannot get visually on a helmet glass, they work in the Russian Advanced Research Fund.